2018 has been a very great year in the Nollywood industry with big cinema outing; locally and internationally, with movies grossing millions of naira in the box office and receiving major accolades in Nigeria, even across the continent.
The movies were selected based on viewers choice. Here are some of the great movies Nollywood released in 2018;
King of Boys 
King of Boys is the most talked about movie in 2018. The story is about Alhaja Eniola Salami (Sola Sobowale), a businesswoman and a philanthropist with a promising political future, very cunning and ruthless. She is loved by a lot of people and also feared.
She faced a lot of challenges because of her status as the King but held on to the throne despite all.
The movie was directed by Kemi Adetiba. It featured star actors like; Sola Sobowale, Adesuwa Etomi,  Remilekun Reminisce Safaru, IllBliss, Sharon Ooja.
The blockbuster movie was released on October 26, 2018, and has raked a whopping sum of N200 million at the box office. It is one of the most searched Nollywood movies.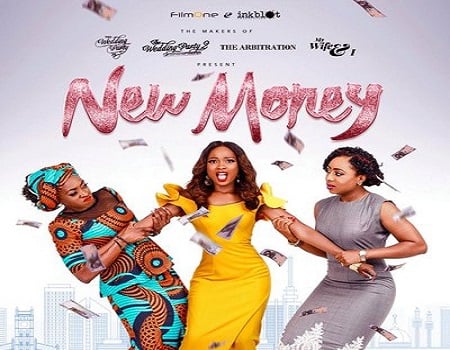 New Money
New Money is a story of a young girl, Toun (Jemima Osunde), who goes from being a normal shop girl to a billionaire after her father left her with a lot of money.
Directed by Tope Oshin and has A-list actors like; Falz, Jemima Osunde, Kate Henshaw, Dakore Akande, Wale Ojo, Femi Branch.
New Money was released on March 23, 2018.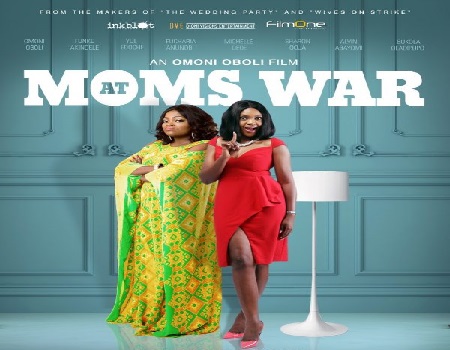 Moms at War
Moms at War is a story about two mothers (Omoni Oboli and Funke Akindele). They live in the same neighbourhood but totally hate each other. Hell breaks loose when their children who attend the same school are the top of the class in competition.
Just imagine the drama we will get when both mothers want her own child to win the competition. It is a story about Rivalry, Drama and bonding in spite of everything.
The movie was directed by Omoni Oboli. It featured actors like; Funke Akindele, Yul Edochie, Alvin Abayomi.
Moms at War was released on August 17, 2018
ALSO READ: Sure Ways To Maintain Your Natural Hair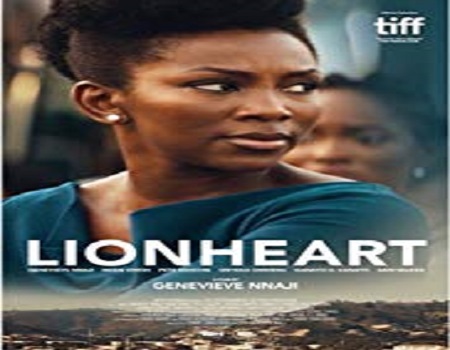 Lion Heart
Genevieve Nnaji released Lion Heart this year after her very long break from Nollywood and she didn't disappoint. Lion Heart is the first movie from Nigeria to be owned by the American movie streaming platform.
Lion Heart is a story of a female in a male-dominated industry. A young lady, Adaeze (Genevieve Nnaji), took up the challenge when her father, Chief Ernest Obiagu, had to step down from his company due to health issues.
She works with her brother who has odd behaviour so the family business can be saved from financial difficulties; this brings crazy and often hilarious results.
Directed by Genevieve Nnaji and has actors like; Jemima Osunde, Pete Edochie, Onyeka Onwenu, Peter Okoye.
Lion Heart was released on January 4, 2018, in Singapore. and on December 21, 2018, in Nigeria.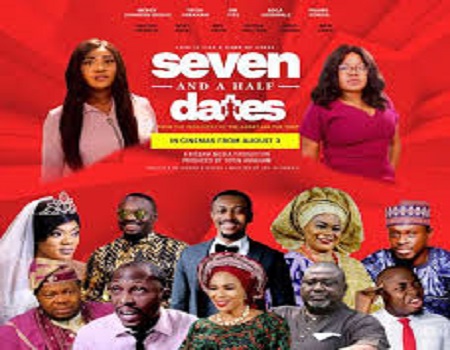 Seven and a Half Dates
Seven and a Half dates follow the life of a young and very hard working girl, Bisola. She is so engrossed with her work and has no time for love. Her father, Mr Gomez, who wants nothing but happiness for his favourite daughter sets up 10vdifferent dates for her, hoping one of them will yield good fruit and she will find love.
Directed by Biodun Stephens. The movie has great casts like; Sola Sobowale, Mercy Johnson, Toyin Abraham, Jim Iyke.
The movie was released on August 3, 2018.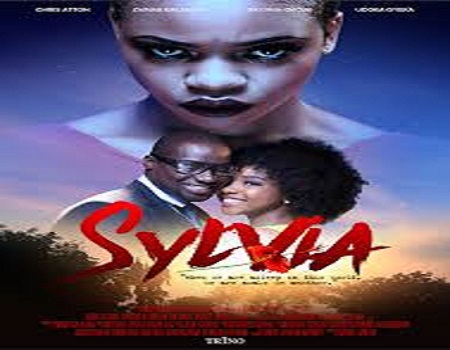 Sylvia
Richard (Chris Attoh) has always existed in a real world and an imaginary world where he has a lover, Slyvia (Zainab Balogun). The both of them love and are committed to each other.
But hell break loose when Richard decided to leave his longtime imaginary lover, Sylvia for Gbemi, a real human. He became confused on whether to face real life or go back to Sylvia, who is bent on destroying his peaceful life if he leaves.
Starring Zainab Balogun, Chris Attoh, Ini Dima Okojie and Directed by Daniel Oriahi.
Sylvia started showing in the cinema on September 21, 2018.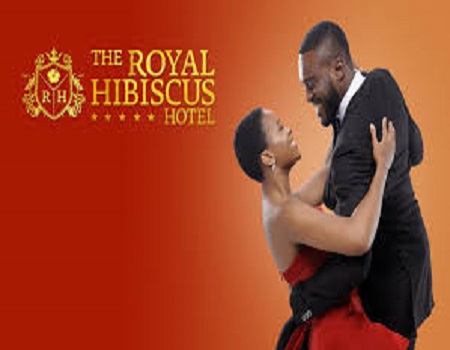 The Royal Hibiscus Hotel
The Royal Hibiscus Hotel is a romantic comedy movie. The movie is about a young chef who returns home from London only to discover that her inheritance is about to be sold to the man she loves.
The movie was directed by Ishaya Bako. It featured Zainab Balogun, Kenneth Okolie, Joke Silva, Olu Jacobs.
It was released on February 10, 2018.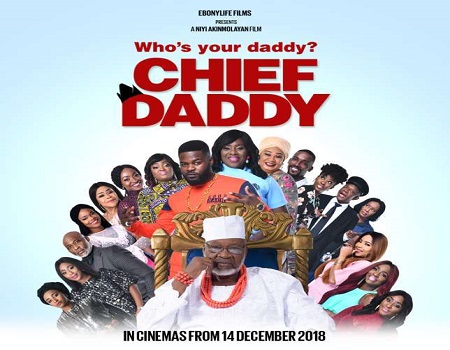 Chief Daddy
Chief Daddy is another highly anticipated movie in 2018. The movie featured Falz the bad guy, Chigul, Nedu for rib cracking responsibilities.
It tells the story of a billionaire, Chief Beecroft, a flamboyant benefactor to a large extended family of relatives, household staff and assorted mistresses. Chief lives really large until he dies and everything change.
Chief Daddy was directed by Niyi Akinmolayan, It stars great actors like; Funke Akindele, Linda Ejiofor, Zainab Balogun, Bisola Aiyeola.
It was released on December 14, 2018, and has raked over N40 million.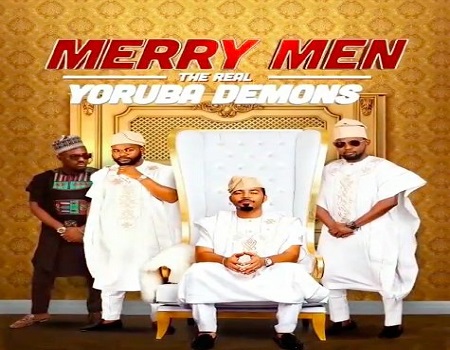 Merry Men: The Real Yoruba Demon
Remi Martins (Falz the Bad Guy), Amaju Abioritsegbemi (AY the comedian), Ayo Alesinloye (Ramsey Nouah) and Naz Okigbo (Jim Iyke) are Abuja's most eligible bachelors. And Abuja's most notorious. They have thriving businesses, palatial homes, fast cars and the attention of women in no short supply. They are known as THE MERRY MEN … but the ladies call them THE REAL YORUBA DEMONS.
Directed by Toka McBaror, it stars Ayo Makun, Ramsey Nouah, Jim Iyke, Falz.
Merry men: The Real Yoruba Demon was released on September 28, 2018.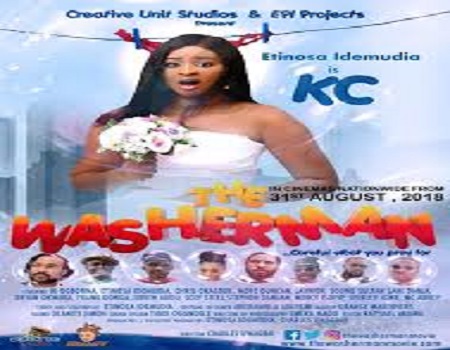 The Washerman
The washerman tells the story of a successful blogger, KC, who has low self-esteem and is in desperate search of true love.
After too many disappointments, she says a prayer, when the answer came, it wasn't what she expected.
Starring Frank Donga, Chris Okagbue, IK Ogbonna, Etinosa Idemudia. Directed by Charles Uwagbai.
The Washerman was released on August 31, 2018.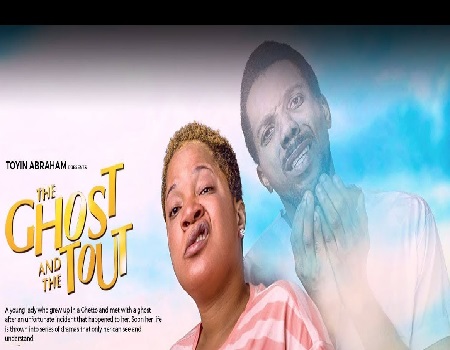 The Ghost and the Tout
The Ghost and the Tout is a comedy movie. It follows the life of a young lady who grew up in the ghetto. She met a ghost in need of her help to communicate with the people he left behind after an unfortunate incident.
Soon her life is thrown into a series of dramas that only her can see and understand.
The movie which was released on May 11, 2018, grossed N30 million one week after it was released.
Directed by Charles Uwagbai, the movie stars Toyin Abraham, Biodun Stephen, Chigul, Chioma Chukwuka-Akpotha.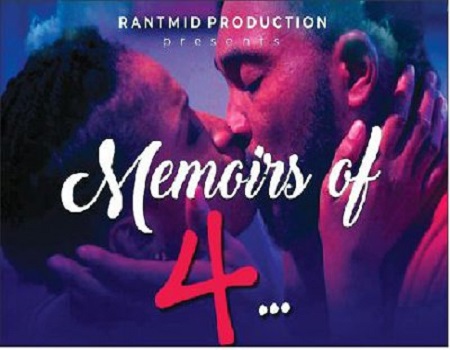 Memoirs of 4
Despite their enlightenment and success, four friends find themselves drowning in situations created by societal pressures. Their interwoven lives bring them together. Memoirs of 4 reveal how they were able to overcome their challenges.
Directed by Alex Mouth, Memoirs of 4 featured Adesuwa Etomi, Linda Ejiofor, Frederick Leonard, Joseph Benjamin, Gbenro Ajibade.
The movie was released on February 23, 2018.
God Calling
When Sade (Zainab Balogun), the central character suffers a personal tragedy, she is taken on a journey of self-discovery and faith which transforms the lives all those around her.
God Calling shines a spotlight on modern-day spirituality by imaginatively exploring what it might look like for Abraham or Prophet Elijah to be Nigerian in 2018, and have to contend with disbelief as well as modern-day realities such as smartphones, and social media.
Written and directed by BB Sasore, Released on December 21, 2018. The movie stars Zainab Balogun, Ademola Adedoyin, Richard Mofe Damijo, Onyeka Onwenu, Tina Mba.