Theresa May is among the most senior politicians in Britain: one of the country's longest-ever serving Home Secretaries and has now taken over from David Cameron as Prime Minister.
A quick Google search of May brings up pictures of a woman with a clear appreciation for excellent tailoring and a statement necklace. With her signature sleek, low-lighted blonde bob, alongside her shoes, May has a dedicated online page which documents her penchant for vivacious footwears and knee-high leather boots.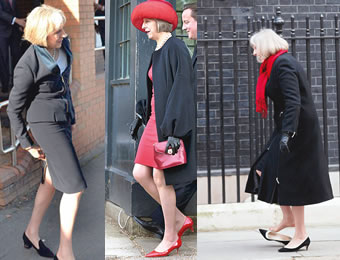 May uses her wardrobe to be seen and heard against the banal sea of navy and black suits and even has Tumblr and Twitter accounts and blogs dedicated to her outfit choices.
While STYLE must admit that it's unusual to see a conservative female politician in the Conservative Party demonstrate such enthusiasm for fashion – as well as independent in her garment choices – we certainly applaud her!