The seven days I spent in kidnappers' den were like seven years —Bassey James
Criminologist and security expert, Bassey James, was kidnapped and held for days recently. He shared his experience with SUBAIR MOHAMMED.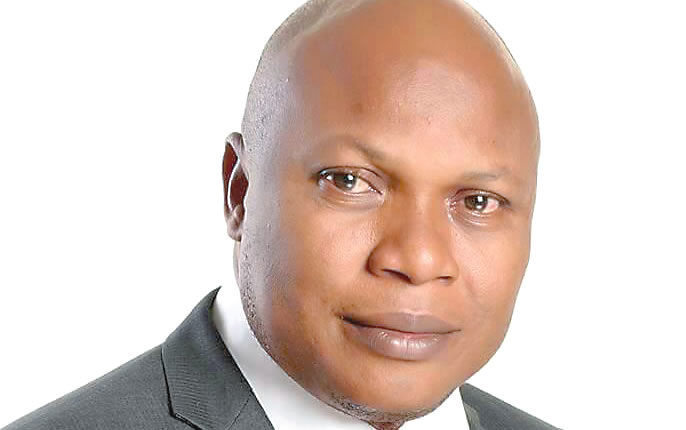 TELL us about your experience with poverty which you once said almost affected your future.
That experience was a mixed blessing of sort in that it made me to be firm in my faith and to also appreciate hard work. While I was in the village, I went through a lot of hardship to complete secondary education. I am from a humble background where what you got depended on your efforts. After my secondary education, I came to Lagos, which was the beginning of a turnaround in my life.
How did coming to Lagos become a turnaround?
Coming to Lagos opened my eyes to the reality of life. It was an experience I will forever cherish. Although it was very difficult at the beginning, but persistence, dedication and honesty to my benefactors, who were the importers, gave me an edge over my colleagues. I was very young when I got to Lagos, I lived in Ajegunle. We were about six in a face-to-face apartment and we had over 40 other neighbours in the compound. We had to struggle for everything. You had to wake up early as early 5.00 a.m. to have your bath and ensure that you get to the market early enough for the day's sales. Many times, I walked from Ajegunle to Apapa wharf where I sold communications and security equipment. With low capital, I would be on the lookout for customers and when I eventually got one, I would plead with importers to give the goods for me to supply and pay later. This was how I earned a living. There was no support from anybody.
How were your days of struggling as a sales boy on the streets of Lagos?
Those days were difficult, but at the same time interesting and motivating. I remember having to trek from Ajegunle to Apapa Wharf because I had no money to board a bus. I recall when I collected goods from a dealer and the customer I supplied delayed in payment. The supplier came down very hard on me. He felt I had collected his money but didn't want to pay him. He sent his boys to me in Apapa wharf where they held me till late in the night and I was later forcefully taken to their boss at Idumota. That experience and the way I was manhandled developed a thick skin in me. From that point onward, I learnt business courage, strategies and the gimmicks to survive in Lagos.
Those periods were full of stress, but I survived by hanging around importers in Alaba, Idumota and Apapa, where I would collect sample of goods and take around different markets in search of buyers. And at the end of it all, I won the confidence of importers. This was when my life began to change for the better. I was divinely connected and that connection eventually brought me out of poverty. My years of living in Ajegunle were not in vain. They built me to become what I am today and I thank God for directing my path to Ajegunle because it was there that I made contacts with some importers who brought in goods from Japan that assisted my supply business. Also, it was in Ajegunle that I established my first company, BASCON Nigeria Limited and two others, Telecomm Mastars Limited and RebaconManics Limited, before I moved to Lekki.
How did divine connection bring you into affluence?
On that fateful day in March 1991, I was roaming the streets of Lagos for opportunities and potential customers. My journey took me to the Central Bank of Nigeria building at Tinubu Square where I went to market the fax machines that were just introduced into the Nigerian market. I requested to see the manager with frustration written all over me. But rather than complain about my look, a man whom I would describe as God-sent came out from his office and had pity on me. I later got to know the man as Mr Adesuyi. He was a Senior Manager in the Communications Department of Central Bank, Lagos. He asked me what I wanted and I introduced my business to him. He was surprised to see an outspoken young man with a lot of determination and courage. After a lengthy talk, he asked if I could repair fax machine and I answered in the affirmative. But I knew I couldn't. He led me into the Central Bank Governor's office where they had fax machines in large numbers. I was given the contract to repair all the machines. I was issued an LPO. I moved all the fax machines to Ajegunle and started looking for someone who could repair them. I got an engineer who worked with a company. He examined the machines and discovered that they had power issues. The fax machines were 110 watts, while Nigerian was using 220 watts. Within three days, he had changed all the burnt fuse and I returned them to the bank. Afterward, Mr Adesuyi took me to the Director of Administration and they gave me a contract to maintain communication equipment in many states of the federation. The rest is history.
How did you become a pastor?
The periods of my hardship were the best moments in my life. This was the period I developed my spiritual life. In spite of the hardship I encountered, I developed personal relationship with God, but I never thought that I would one day become a pastor. I didn't want to do the work of God, but God chose me. He arrested my soul and I had no escape route. My journey to the vineyard began when I fell sick for some years. My parents were moving from one church to another in search of miracle. But rather than receive deliverance, all the pastors we met gave the same prophecies about God's purpose for my life. For me, if there is anything I wanted in life, it was not to be a man of God. I never dreamt of being a pastor. But when the prophecy persisted, I said to myself, why me? Why now that I had my business booming? I had experienced years of struggling and now that I am made to the point where I can live a life of luxury and affluence, God wanted me to work for Him.
You still wanted to explore the world?
I was so used to Ajegunle's lifestyle, I had little understanding of the scriptures. But God kept telling me that I could do it. I had a plan for myself, but God had another thing for me. A lot of people are called but unfortunately those that were called are not ready to do the work of God. When I eventually answered the call of God, I experienced peace of mind. I felt internal tranquility. It was at this point I realised that the favour I had experienced in my business was for a purpose. It was to do the work of God and help humanity. So, I studied the Bible and later built my church, the Royal House of Faith, in Lekki. The greatest thing any human being can do is to serve God. At the beginning, I was not comfortable doing it, but when God manifested Himself in my life and started speaking and healing through me, I became glad I heeded the call.
You were kidnapped a few months ago. What was the experience like and how did you gain freedom?
That is an experience I don't want to remember. I was humbled with it. It made me to return to God to tell him that I was sorry for all the sins I had committed. Again, it shows the level of hardship and poverty in the land. It revealed the insensitivity of our leaders to the plight of Nigerians, especially to the youth. I was held for seven days in a thick forest. Those days seemed like seven years to me. I slept in the forest using the tree as my bed. Everything I had became meaningless because I didn't know how it would end. But I was inspired by the scriptures. I took comfort in the Bible. I wouldn't know why I was kidnapped, but they told me they had been trailing me for three weeks before I was held at gunpoint within the premises of my polytechnic in Uyo, Akwa Ibom State.
What exactly happened between you and them?
When I was kidnapped, I saw life from a different perspective. It was then that I knew how desperate people could be to make money. These boys attached no importance to human lives. When I started interacting with the kidnappers, I preached the word of God to them. I told them that if they killed me, they would have killed their blood brother because we are from the same region. I began to discuss the developmental issues in the Niger Delta region with them and miraculously, they listened. They reasoned with me and  told me they were not going to harm me. I was afraid of being killed. I was held by nine men with sophisticated weapons. But what helped me was that we spoke the same dialect. I spoke to them in the language they understood. I told them they are my brothers and for them to spill my blood, my spirit would haunt them. I told them the story of my life and that if I could make it in life, they could make it too. Eventually I was released.
Did you pay any ransom?
Let's leave that part. The good news is that I was released unhurt.  Again, let me use this opportunity to thank the Nigeria police, the DSS and overnor Udom Emmanuel of Akwa Ibom State and all governors of the Niger Delta region for creating jobs for the youth.
You are a criminologist, security expert, politician and a pastor. How do you strike a balance?
I am not a politician. I have never sought for an appointment neither have I been given any appointment, but I am close to some of those in power. My philosophy of life is you don't have to be in active politics to make an impact. Although I am not a politician, I am very popular among my people in the region. Don't forget that I coordinated one of the biggest sociopolitical organisation, the South Youth Development Forum and Akpabiosm. There are a lot of ways you can positively impact your community outside politics. People in politics should know that elective office is for a maximum of eight years and once you are out, the light dims on you, but once you are relevant to the people, you will forever be remembered for the good you have done. There are a lot of things you can do to help the people.
What's your most memorable day in life?
There are many of them. First was the day I was given my first contract at the Central Bank because it marked a turning point in my life. It was the day I parted ways with poverty.  Another was the day I built my first house in Lekki. I was very young when this happened. I couldn't sleep when I moved in. Imagine a village boy that came down to Lagos to hustle and in no time made his way to the top. I will never forget the day I got married, the day I had my first child and others. I have reasons to be thankful to God.