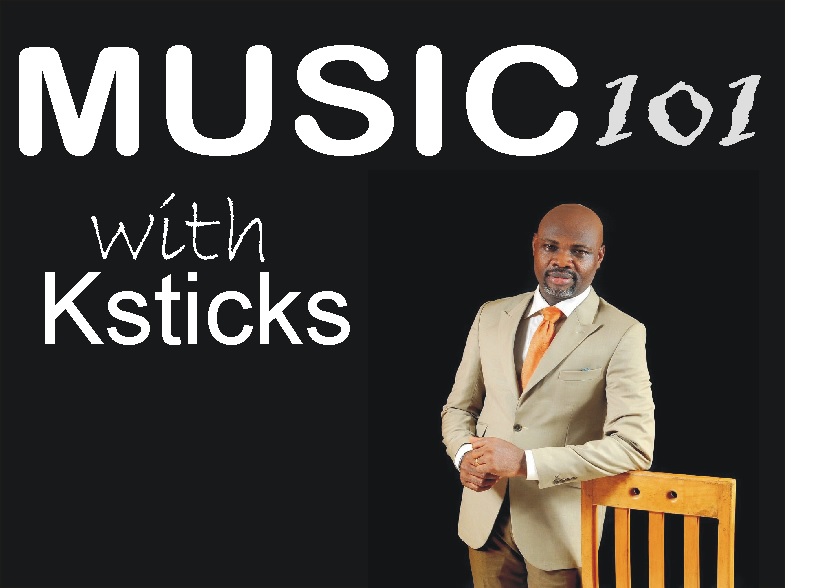 In every church setting, music constitutes the vital part of the overall ministration hence, an inseparable element in the liturgy and order of service.
Even though many understand music to be an integral aspect of liberal art, its functional role in the Bible is a strong needle to the knowledge and worship of God.
Right from the days of Jubal (The father of musical instruments) in Genesis, through the activities of David that initiated orchestration, music has been a strong aid to the ministry of Prophets and a veritable means of communication between man and God. The music institution and performances were further developed with the three Levite leaders: Herman, Asaph and Ethan/Jeduthun alongside Chenaniah one of their students.
In the New Testament, Apostle Paul established the importance of music to our Christian activities in Colossians 3:16
"Let the word of Christ dwell in you richly in all wisdom, teaching and admonishing one another in psalms and hymns and spiritual songs, singing with grace in your hearts to the Lord."
Also in Ephesians 5:19
Speaking to one another in psalms and hymns and spiritual songs, singing and making melody in your heart to the Lord.
Music was created by God, a special gift to humanity as a medium of admonishing, fellowship and edification. Most importantly, music is meant to be returned to Him through the vehicle of quality praise offered in spirit and in truth.
To this end, it is crucial that giving God quality music should not be compromised in any church setting and Christian gathering.
However, a good number of Christian musicians, especially stakeholders in music ministry have little knowledge about the biblical evidence on the need to give God quality music ministration through a well-coordinated musical artistry. They shroud under 'spirituality' with the aim to minister under the anointing, forgetting that performance is a veritable, practical medium through which we minister.
ALSO READ: Pastor allegedly kills secret lover for rituals in Ogun
CHRISTIAN MUSIC
"Christian music is the type of music which encompasses all types of music with Christian texts."
Wilson Dickson (1992)
Christian music is a type of religious music that is composed and performed by Christians for communal worship and evangelism.
Adedeji (2007) also defines Christian music as:
"All brands and categories of music consumed in the Christendom whether by the church, Parachurch or non-church organizations".
Even though Christian music has its root in Christian religion and doctrine, its values and standards transcend the church walls (the place of worship).
The key word here is Christianity as first revealed in the book of Acts of the Apostle; hence, the basis for Christianity is 'Christ-like.' Thus, the personality of a Christian musician must reflect Christ. Moreover, the lyrical content should primarily focus on the Christian faith, doctrine, and values. Daramola Y. (2003) confirms this opinion when he writes:
Not all church music is Christian music as not all churchgoers are Christians.
From the perspective of this article, there are 3 categories or subdivisions of Christian music. They are:
Church Music
Sacred Music
Gospel Music
CHURCH MUSIC
Generally, church music covers all forms of musical genres/styles in places of worship throughout all denominations right from Orthodox to Pentecostal Churches.
These involve music in use for church service or order of service in all manner of church gatherings/settings ranging from regular service days to special church events.
These musical types are also associated with all forms of communal worship; the lyrical flows are tailored primarily to aid communal feelings throughout the order or service.
It is necessary at this point to note that not all music sung in the church are church music. Several popular or commercial gospel songs rendered by gospel artistes when invited to minister in church events fall into this category.
On the contrary, some church music are not just ideal to be sung in some Christian ceremonial gatherings but strictly for a church setting. But in all, the primary focus of the message/lyrics of both church music and all other forms of Christian music should be to edify the body of Christ, regardless of the venue of gathering.
SACRED MUSIC
Sacred Music can also be referred to as Liturgical Music, although it is an offshoot of church music.
Sacred Music has been performed for religious use in Orthodox churches right from the medieval period up to the present day. Sacred music is basically music set for a canonical or official liturgy of the Orthodox Church setup till today.
These include the reading and singing of Palms, various Gregorian and Byzantine chants for liturgical masses, Chants for the Eucharistic prayers alongside bible passages by the priest and the congregation, singing of congregational hymns, sermon, prayers and much more.
The concept of audience participation in sacred music is quite regimental and highly predictable, unlike the Charismatic, Evangelical and Pentecostal settings where the congregation is sometimes involved in diverse responsive manners like shouting, clapping, singing along, dancing and jumping. In fact, the sacredness of the liturgical music lies in the solemnity of the musical flow.
This is still very much in practice in most orthodox churches like Catholics, Anglican Communion, Baptist and some other Separatic churches like Christ Apostolic Church, The Apostolic Church and etc.
GOSPEL MUSIC
The word 'Gospel' basically means good news. Gospel music is a form of Christian music with the gospel message of hope, restoration, salvation, promise, faith and several others as revealed in the Bible, most especially in the New Testament.
A pointer to this is Paul's encouragement to believers in Ephesians 5:19
Speaking to one another in psalms and hymns and spiritual songs, singing and making melody in your heart to the Lord
And Colossians 3:16
Let the word of Christ dwell in you richly in all wisdom, teaching and admonishing one another in psalms and hymns and spiritual songs, singing with grace in your hearts to the Lord.
Gospel music is deeply entrenched in the rich tradition of African American churches. This is also an offshoot of church music.