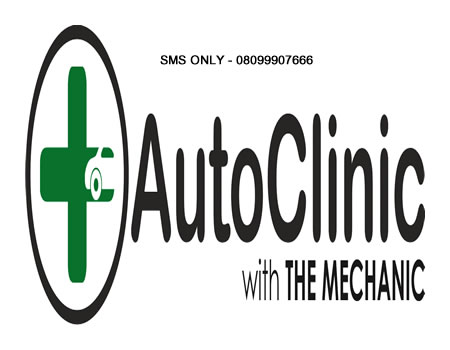 The ember months, which is a period spanning September to December, have, over the years, been classified as being synonymous with a surge in the rate of road traffic crashes with its attendant injury and fatality consequences, as well as destruction of personal and government properties.
Contrary to the wide spread conjecture about the months however, it is imperative to state categorically that the ember months are not plagued nor cursed with occurrence of traffic crashes and other calamitous events as it is largely conceived by public opinion. For sake of emphasis, the ember months are no different from other months in a year, neither do they have propensity to accommodate tragic events such as road crashes which to a very large extent, are highly avoidable.
In spite of the above premise which is geared towards debunking unjustifiable claims that the ember months are pre-loaded with disasters, it is essential to acknowledge that increase in road traffic crash occurrences during the ember months are to a very large extent anthropogenic.
It is common knowledge that these months are characterised by festivities which results in increased human and vehicular traffic volume across the Nation's highways. This transition is exemplified by some undesirable human disposition which includes but not restricted to; overloading, operating mechanically defective vehicles, driving under the influence of alcohol and other psychoactive substances, excessive speeding, dangerous overtaking, use of phone while driving, road rage, disobedience to traffic light drills, dangerous driving, lane indiscipline, impatience and other untoward crash inducing road use behaviours that accelerates occurrence of traffic crashes during the period.
ALSO READ: I'll resign from INEC if our commission is found culpable over Osun gov poll ― Agbaje
It is in consideration of the uniqueness in traffic volume rise and the associated risk behaviours exhibited by road users during the ember months that the Federal Road Safety Corps (FRSC) as the lead agency in traffic management and safety administration heightens presence of its personnel on all strategic corridors to carry out enforcement of traffic laws on would be traffic violators, ensure free flow of traffic, respond to distress calls from crashes and perform rescue operations as required, engage in prompt clearance of road obstructions where necessary, provide real time information (advisory) on traffic situations across the Nation and other concerted efforts aimed at accomplishing effective traffic management and smooth road transition for road users within the period and beyond.
Furthermore, the corps also engages in aggressive public education and enlightenment with renewed vigour. This is amplified through domesticated public enlightenment campaigns at churches, mosques and markets, advocacy engagements with heads of religious/traditional institutions, intensive media campaigns on TV, Radio, print media and social media platforms as well as strategic outdoor campaigns such as road shows, rallies at designated motor parks and fleet terminals which includes blood alcohol content testing for drivers and vehicle safety checks, town hall meetings and other engagements with the public intended to disseminate safety information and galvanise social consciousness regarding road safety practices.
Without a doubt, these efforts which have yielded positive dividends in previous ember month periods shall be replicated by the Federal Road Safety Corps in a more robust dimension with a view to sustaining accomplishment of its mandate of eradicating traffic crashes and sustenance of safe motoring environment in the 2018 ember months and beyond.
The 2018 ember months are here and as usual, heightened movement of passengers and goods with the corresponding challenge of managing deviation from prescribed traffic laws by members of the motoring public is envisaged. While it is crucial to state that the Federal Road Safety Corps will not leave any stones unturned in achieving a relatively safe ember months in 2018, it is instructive to posit that road users must contribute their quota towards making the ember month period safe for all.
Categorically, members of the public are admonished to take ownership of the safety on our roads via implementation of the following strategies;
Effective maintenance of vehicles: This should include replacement or overhaul of defective components such as; wipers, braking system, lighting system, tyres etc
Abstinence from driving under influence of alcohol and other drugs
Avoidance of distraction behind the wheels (use of phone while driving, replacement of CDs or music tracks)
Avoidance of concentration loss, road rage, lane hopping and tail gaiting
Adherence to prescribed speed limit. (common sense speed should prevail)
Passengers must be active and caution driver when reckless driving is engaged in
Proper planning of journeys with knowledge of traffic situation must be sustained
Obedience to all traffic laws and regulations is imperative.
Usage of the FRSC emergency toll free number (122: free for all networks) in case of road traffic crash or other emergencies is encouraged
It is believed that compliance with all traffic laws characterised by responsible road usage will aid accomplishment of the desired goal of a marked reduction of crashes with no fatalities during the 2018 ember month period. It is apt for all road users to bear in mind that road safety is a collective responsibility that requires the input of all and sundry and thus, we must all strive to be responsible and accountable road safety ambassadors in the interest of protecting the sanctity of lives and preserving the future of our great nation. Wishing you a safe and crash free ember months.