Sade Ademuyiwa is the CEO of the catering outfit, Slim Olobe. In this interview with ROTIMI IGE, she talks about her unique services, and issues in the catering industry.
What is Slim Olobe?
Slim Olobe is a 360 degree food catering outfit. We have a wide variety of delectable local  and international cuisines for all occasions. Our mission is to effectively nourish body and soul while preserving the highest quality and value. We pride ourselves delivering  fresh quality soups and meals that are creatively presented and affordable.
When did you discover your penchant for cooking?
I think it has always been something that I loved doing. I realised that it was something I could do with or without being paid for it. When I was much younger, I would take the responsibility of making sure that food was prepared for everyone. Inclusive of my passion,  I saw a need that needed to be met. I noticed that a lot of working mothers and bachelors were struggling to have to cook at home after a long day at work. I just wanted to sell convenience to them.
Outrage as police invade church in Ondo, dig altar
What does your outfit do in particular?
Basically, our core is bulk home supply food; soups, stews and sauces, customised meals, wedding catering, corporate functions, buffet, private dinners. We also offer trainings.
Challenges?
The major challenge so far has been constant power supply and inflation of prices and I keep asking, who do I pass on the costs to? Definitely not my clients! We always have to run our fridges, generators, etc. We deal with spoilage and that's a cost too and the major reason is the power situation which is a real issue in this country today. A lot of money is being sunk back into the business.
Staff is easily my biggest challenge too. I have a great team but it's a prayerful battle to get them to be consistent and to have good ethics.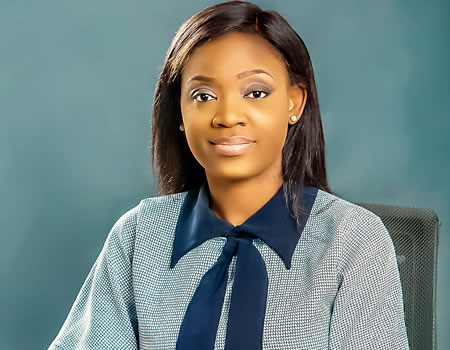 Olobe
Is there a lot of competition in your industry?
There is stiff competition! This is because there is a need to satisfy hunger and that simply makes the demand for food unending. That is why you find fast food on every corner of the streets that kick people out of the business if you don't maintain a certain level of standard.
How have you overcome such challenges?
Well, I have learnt that the key to a successful business is happy customers who want to return again and again. I ensure that my entire team from the management to wait staff are dedicated to our customers' well-being. It's a rule that every contact we make with customers is pleasant.
We've also maintained a very high standard for our meals; we offer classic healthy meals and soups such that customers keep coming back for more and we can only get better.
So how do you intend to stand out in the industry?
I'd like to say Slim Olobe offers quite a unique and the most sense of creativity. We've been setting in the industry, an appreciation for Nigeria itself through our food.