The burden of doing business in Nigeria
As the Federal Government prepares to embark on policies that will make good the promise of President Muhammadu Buhari to lift 100 million Nigerians out of poverty through job creation and economic diversification, CHIMA NWOKOJI in this report examines the problems faced by the small and medium scale businesses, which are supposed to be the backbone of job creation in the economy.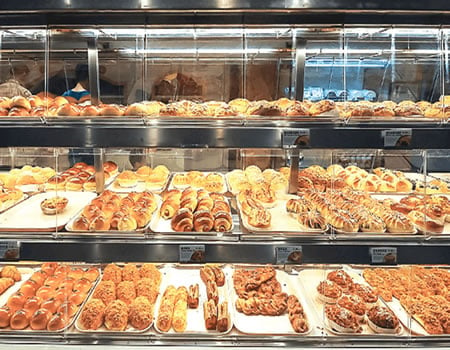 RATHER than searching for primary or secondary school teaching jobs, Mrs Ifulanya Offor, a graduate of Education Administration from Abia State University preferred to learn craft and teach others technical skills in the informal sector.
After her national youth service, Mrs. Offor who spoke with Sunday Tribune, said she enrolled to acquire skills in bead making while still serving in Lagos State. After a year's apprenticeship, she started producing artistic earrings and necklaces.
Mrs Offor, now has a business outfit located at Okota, Lagos, which she has operated for the past eight years, empowering women and reducing poverty in her own little way. But Mrs Ofor's small scale business is facing challenges. According to her, Nigerians are too interested in foreign designers and this reduces their patronage of locally made fashion items. This, coupled with lack of finance for expansion and high cost of running businesses in this part of the world, has made it difficult for her to cover cost and make profits.
Mrs. Offor is one among millions of entrepreneurs whose business expansion has been hindered by lack of finance and other operating bottlenecks. Other factors identified by small scale business operators are poor power supply and bad road network among others adding to woes of SMEs.
Even as all these put pressure on their cost of running the business, one thing is clear: whether it's a small barber shop, the roadside vulcanizer or a dry cleaning shop down the street, SMEs drive national economies.
Ironically, lenders shy away from giving loans to start-ups due to a number of reasons, among which is the argument that the opaque nature of many SMEs does not help support the idea to  advance loans to them.
"SMEs have to pay for everything, from electricity to other inputs, in a dollarised economy. This weakens their viability, and therefore their credit-worthiness. As a result, banks are reluctant to lend," says Razia Khan, Head of Research for Africa at Standard Chartered Bank.
Also, speaking with Sunday Tribune, an economist and ex-staff of defunct Oceanic Bank, Mr. Kenny Daniels said that the issue of growing SMEs goes beyond providing the fund. To him, power supply and capacity building is most important to sustain their investment, because many of them with laudable ideas are still having challenges of how to push forward.
Speaking further, he is of the opinion that there are other sources of funding for serious entrepreneurs in the sector.
"I believe that if my idea is bigger than me and I have a market for it I can sell my personal property to fund it. I believe there should be other social entrepreneurs organising young people to get clustered and fund their ideas. There is no need rushing to micro-finance or commercial banks when you know the challenges. Also, when the government is finding it difficult to provide power, how do you expect private business owners to do so effectively and still break-even," he told Sunday Tribune.
According to the National Bureau of Statistics (NBS), SMEs in Nigeria have contributed about 48 per cent of the national Gross Domestic Product (GDP) in the last five years. Also, available records show that in Nigeria, SMEs account for 96 per cent of businesses and 84 per cent of employment. In South Africa, SMEs account for 91 per cent of businesses, 60 per cent of employment and contribute 52 per cent of total GDP.
This means that despite claiming to be the giant of Africa, Nigeria still lags behind neighbouring countries in most parameters. One of such is glaring in the above example where South Africa's SMEs sector contribute about 4 per cent above what obtains in Nigeria to the GDP.
With a total number of about 17.4 million, the NBS said SMEs account for about 50 per cent of industrial jobs and nearly 90 per cent of the manufacturing sector, in terms of number of enterprises.
More Challenges
The Chairman of Abuja Chapter of Chartered Institute of Bankers of Nigeria (CIBN), Professor Uche Uwaleke, is concerned that in Nigeria, poor access to finance constitutes a major constraint for Small and Medium Enterprises.
According to him, the high borrowing rates discourage the SMEs from accessing bank loans.
"Loans from commercial banks especially to sectors considered as high-risk are usually collateral-linked, involving in most cases, a charge over assets of the firm. Such conditions are often too stringent for many start-ups particularly if the payback period for the project to be financed is long," he stated.
In the same vein, while assessing current market conditions and business growth prospects for SMEs, the duo of Esiri Agbeyi, Head and Partner, Private Wealth and Omosomi Omomia, Senior Associate at PriceWaterhouseCoopers (PWC), identified challenges impacting business growth, particularly financing, taxation issues; and other factors as major hindrances to SMEs growth in Nigeria.
Though significant growth has been achieved in the SME sector, there is still much to be done. The experts from PWC said SMEs find it hard to access funds due to the category of funding they belong to.
" Other challenges encountered by the sector include lack of skilled manpower, multiplicity of taxes, high cost of doing business, among others," they observed.
The views of Agbeyi and Omomia are in agreement with that of a group of operators in the SMEs space. They have at different occasions lamented about multiple taxation which they said reduces the profits made by SMEs. Most entrepreneurs, they said, pay taxes in the local government, at the state level and at Federal level, all of which often impact of their profit margins.
Worried by the issue of multiplicity of taxes, the Lagos Chamber of Commerce and Industry (LCCI) recently proposed to have concessionary tax rate for the SME sector of the economy. In a communiqué issued at the end of its council meeting held recently, the LCCI noted that small businesses were more vulnerable to the current challenges in the economy and suffered high mortality rate as a result.
An Abuja Federal Capital Territory (FCT)-based chartered accountant, Alhaji Saheed Aderibigbe, who also spoke with Sunday Tribune on the impact of taxation of SMEs said governments all over the world see taxation as a means of revenue generation, "but it should be handled in a way to make it beneficent to tax payers."
"Taxation all over the world is one of the major sources of revenue for governments. The administration and compliance should be seamless and convenient for individuals and businesses.
"The current leadership of FIRS has set a target of N8 trillion to be generated as revenue through implementation and enforcement of both popular and unpopular tax laws.
"The irony of this is that the country is just coming out of recession, coupled with the fact that these SMEs have little or no support from financial institutions as regards credit facility, let alone single digit interest facility, double digit inflation rate and no infrastructures to stimulate an enabling environment for businesses to grow. Yet, government is projecting a whooping sum of N8 trillion to be raised from taxation. These account for huge percentage of SMEs folding up," he said.
Another tax expert, who is also the Managing Consultant of Full Arcade Consults, Mr 'layinka Bakare, said "any taxpayer who walks newly into one of the Federal Inland Revenue Services offices or state tax authorities will be surprised at how the offices are structured. In there, you will find sectionalised units in form of Large Tax Offices (LTOs) and Medium/Small-scale Tax offices, among others.
"They all are classified according to the volume of the taxable incomes being handled as applied to the line of businesses and economic interests of the tax payers.
"All taxpayers have something in common: The legal requirement to declare their incomes at a specific period of time for taxation purposes. If you are selling taxable goods or services in any state in Nigeria or you earn some income from working in the country, paying tax is 'a must.' What this translates into is that you are required by law to collect, file and remit sales and use tax.
"In most cases, some entrepreneurs are to pay up huge sum of money for their long-term default which may in turn affect their inputs to the country's per capita income, if they close shops."
Still on finance, the Central Bank governor, Mr. Godwin Emefiele agreed with PWC experts and other stakeholders who have noted poor access to credit as a significant constraint to the growth of MSMEs.
While revealing efforts by the CBN to assist the sector, Emefiele however, insisted that it was more important to restart the flow of credit to Micro-Small and Medium scale Enterprises (MSMEs) to enable them engage in productive activities that would support growth.
"As part of efforts to support this objective, we created N220billion MSME funds, which has been critical in supporting the growth of MSMEs in the agriculture and manufacturing sectors," he disclosed, while giving his five-year plan to increase growth in the economy.
But most analysts fear that given the identified poor business structure of these SMEs, it means that even if the CBN succeeds in making affordable credit easily accessible for them, the banking watchdog would have to address the issue of some of the small firms not being properly structured to repay loans.
Chief Olatunji Oshati, an hotelier is also worried on the issue of multiple taxation which he said is driving many entrepreneurs out of small businesses.
According to him, "There is too much multiplicity of taxation in the system; governments come asking for similar types of taxation with different names; radio tax, tenement tax, land tax and all kinds, all in the name of Internally Generated Revenue (IGR). Government should streamline everything."
Poor electricity
An array of small business owners who spoke to Sunday Tribune were unanimous in their view that poor electricity is a major headache for them. A metal construction technician (welder), Mr Adeleke Abiodun Wahab; the Executive Secretary, Manufacturers Association of Nigeria, South-West zone, Mr Olalekan Edunjobi; restaurant operator, William Okpanam and Mr Tunde Oyatokun Zion, an Ibadan-based baker, all berated the state of power supply in the country identifying it as a major impediment to smooth business operations in the country.
Mr Oyatokun Zion, the baker while speaking on his bakery business said: "diesel is the key problem to powering our machines. It is too expensive. When it was sold at N180 per litre, we could do business with some gains. Now, it sells for between N220 and N250 per litre. Yet, every week, to produce the one bag of flour per day that I do, I use at least 10 litres. A measure of yeasts that used to cost N350 now sells for N500. Even, ordinary tape to seal bread nylon jumped from N200 to N400. It is getting unbearable. But there is no other means of survival."
 Solution
There is a general consensus that solutions to the problems facing SMEs and ease of doing business are not far-fetched. The Federal government through the Central Bank of Nigeria has been taking several steps to revive the sector, but operators said such efforts are not enough as most of the policies enunciated are done without carrying them along. Others also said that the Central Bank is, without knowing it, holding back the banking sector from lending with too much cautious approach.
But, in the words of the CBN governor, Mt Godwin Emefiele, "We set up the National Collateral Registry and supported the passage of legislation governing the activities of the National Collateral Registry and the Credit Bureaus. These measures have helped to encourage the flow of credit to SMEs by allowing them to provide movable assets as collateral in order to obtain finance from banks, relative to the previous process which required that they provide fixed assets.
"So far over N400 billion worth of assets have been registered in the collateral registry by MSMEs. The activities of the credit bureaus are also reducing the risk encountered by banks in lending to businesses, as it has helped to identify credit worthy borrowers."
However, Emefiele believes that the CBN has been doing well in supporting the MSMEs. He said the bank›s Pro-Growth policy approach means that policies are geared towards lower interest rate so that MSMEs can have access to credit.
"And, when that happens, the productivity level will increase and more people will be engaged. Easy access to credit through pro-growth policy will help to reduce unemployment which is the major challenge the economy has now" he explained.
Yet, experts believe that among other measures, a proactive strategy is necessary to address the 6-key constraints faced by the sector which are: access to finance; weak infrastructure; inconsistency of government policies; access to market; multiple taxation and obsolete technology. Other constraints that must be addressed according to them are: capacity-building and record keeping skill; effective and secured financial systems as well as targeted lending and good institutions at all levels of government supporting and promoting MSMEs.
As for electricity, though the federal government had in the last decade committed hundreds of billions of naira to make things work, it remains to be seen how much impact this has made on constant power supply. Several steps had been taken including recent signing of an agreement between the Federal Government and a German company Siemens AG for an electricity road map for Nigeria for the next five years in which installed capacity is expected to increase systematically.
Perhaps by the time these bottlenecks are removed in no distant future, Nigeria may begin to experience a more prosperous economy in which the ease of doing business would have become more appreciable to the extent of attracting more attention from foreign investors.
 Additional story by Stephen Gbadamosi.