The Best Video Games Set in Africa
If there's one element of Africa that the rest of the world seems to love more than any other, then it might just be the incredible landscape. Whether it's sweeping savannah, dotted with trees and slow-moving herds; rich, dense jungle, alive with the calls of monkeys and colorful birds; or the imposing mountains, too treacherous for most to traverse, there is something about Africa's wilderness to inspire everyone. It should come as no surprise then, that numerous game developers have chosen this diverse continent as the location for some of their greatest games. Here are some of the best of them.
My Animal Centre in Africa
For those looking for a game that is both educational and suitable for a wide range of ages, My Animal Centre in Africa is a brilliant choice. This game was released for the Nintendo DS and features a welcome 3D update, allowing you to feel even closer to the animals. The game centres around a young veterinary surgeon in Africa. As well as looking after this character, you must also learn about the animals that are brought into you for treatment. Build up your veterinary hospital and your knowledge of African animals and soon you'll be a wealthy veterinarian. The animals that are brought to you might be domesticated, like dogs and cats, or you might have wilder animals such as meerkats, lions, and zebras. For those who are animal lovers, this is a fun, simple, and educational game with incredibly cute graphics.
Masks of Fire
If you like the simplicity of the gameplay in My Animal Centre in Africa, but want something with a more 'grown-up' feel then Masks of Fire could be a good game for you. Those who are familiar with online slots games will have no trouble getting to grips with this game. For those who haven't played online slots before, the rules are very simple. First, you must select your bet amount, then press the button to spin the reels. In this game, your outcome will be decided by how many mask symbols appear. If you land on three mask symbols or more then the Mask Pays feature will be triggered and you will win money. As well as winning money you can also win free spins by lighting up at least three free spins symbols. Other than that, the most exciting parts of the game are the graphics and the soundtrack. The color scheme is red, orange, and yellow, symbolizing an African sunset, whilst the masks are reminiscent of tribal-style celebration masks. Masks of Fire is available to play at www.wildz.com along with a number of other slot games.
Far Cry 2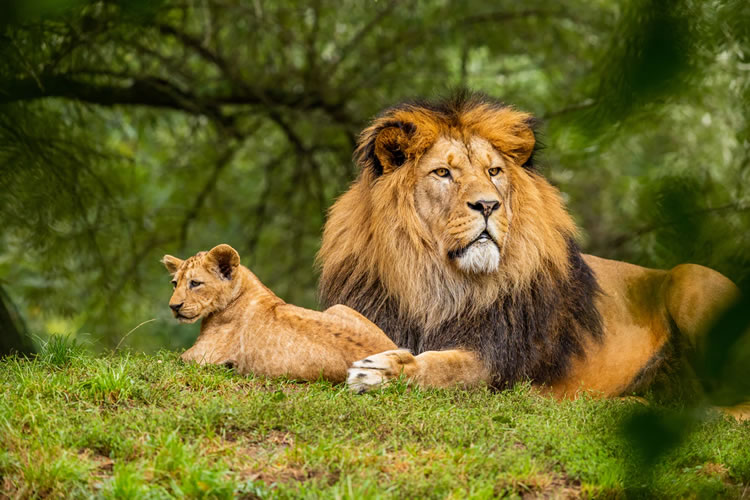 For those who enjoy an in-depth game, with challenging gameplay and a large map, then you're unlikely to find a title more appealing than Far Cry 2. Whilst the market for this game is largely in the US and Europe, the potential to explore the wilderness of Africa may appeal to those in the ever-evolving Nigerian gaming market too. In this first-person shooter game, you are tasked with finding a notorious criminal and bringing him to justice. In order to do this though, you must overcome not only human enemies, but also animal ones. You'll be brought into close contact with predators such as lions which you have to learn to avoid, or destroy. For those who particularly enjoy the big game hunting part of this game, another notable title is Cabela's African Safari. This game is part of the famous Cabela series, which allows you to virtually hunt big game in various locations across the world.