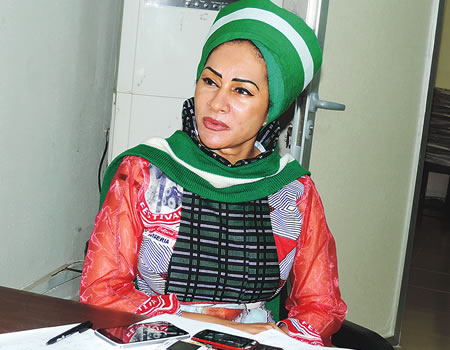 Dr Sally Mbanefo, the Honourable Commissioner for Diaspora Affairs, Indigenous Artwork, Culture and Tourism has urged Anambra State Association, USA to help tell the compelling story of Anambra State.
This statement was made when the association paid her a courtesy visit in her office in Awka, Anambra State.
Mrs Mbanefo said that for the Governor to fully achieve his goal and dreams of making Anambra state Nigerian- Dubai, that he needs the support and collaboration of Ndi Anambra in Diaspora.
She enjoined them to be good ambassadors of Anambra and indeed Nigeria wherever they go.
The Commissioner further enjoined them to help create awareness of Anambra Tourism potentials which remains untapped and to partner with the state government to achieve the dream of making Anambra tourism a first choice destination for tourists.
ALSO READ: Osinbajo orders immediate overhaul of management of SARS, its activities
Speaking during the visit the President ASA USA Micheal Iloegbunam who hails from Abatete said that their visit was to impact and be part of the developmental strides of the government.
Mr Iloegbunam stated that Culture and Tourism should be seen as a means of generating revenue for the state.
"We came to promote and partner with the state government to develop the state and to advertise our tourism potentials to Ndi Anambra in diaspora.
"We have some values to add in the areas of medical care, education, and others, we will visit the caves today" he said.
The Anambra State Association, USA are a group of 65 Professionals from different fields whose goal is to help facilitate the process of addressing and solving problems and concerns of  Ndi Anambra as it relates to education, medical care and agriculture.
Also, the Permanent Secretary of the ministry Mr Tony Ezenwaka while giving a vote of thanks, thanked the association for the visit and the proposals they made.
Mr Ezenwaka further stated that the state government commended their sacrifices and techniques used in raising resources for their visit and reinstated the ministry's readiness to learn from them on how to mobilise resources which the ministry is in dare need of, while pledging the government support to help facilitate their course.
In their closing remark, the President ASA USA appealed to the state government to utilise the information gathered from their visit and take it a step further by making policies that will enhance the educational and health care sectors.
The highlights of the ocassion was the presentation of ASA, USA Polo and Mission Reports.