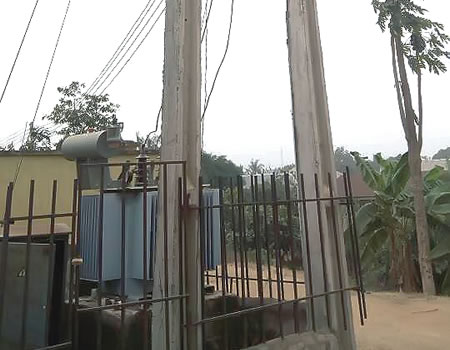 ABOUT 29 transformers have been installed across the country between February and August, in line with the transmission expansion programme, the Transmission Company of Nigeria (TCN) has disclosed.
It also announced the completion of a 30/40MVA 132/33kV transmission substation project in Wudil, Kano State and a new 60MVA 132/33kV power transformer in Akure, Ondo State.
TCN's General Manager, Public Affairs, Mrs Ndidi Mbah made the disclosure in a statement issued on Thursday in Abuja.
According to the Company, the projects are in addition to the twenty-seven power transformers completed across the country mainly by TCN in-house engineers.
It explained that the contract for construction of Wudil 30/40MVA 330/33kV Transmission Substation was awarded in 2009 but was not completed.
"……Consequently, TCN took over the project within the 1st week of July 2018, in line with its Transmission Rehabilitation and Expansion Programme (TREP) aimed at strengthening the grid for improved power supply. The project was successfully completed within three weeks by TCN's in-house engineers and energized in July 31st, 2018," the statement added.
It added that the Wudil Transmission Substation project has increased the quantum of bulk electricity supply to Kano Electricity Distribution Company for onward delivery to electricity customers in Gaya Town, Taraki Garko, Wudil Town and Mariri among others.
ALSO READ: Ooni donates new building structure to orphanage home in Ibadan
"On the other hand, the installation of the new 1X60MVA 132/33kV power transformer and 2No 33kV feeder bays in Akure Transmission Substation, funded by the World Bank that commenced in February 2017, was completed and also energized in July 2018. The new 60MVA power transformer increased the capacity of Akure Transmission Substation from 120MVA to 180MVA.
"…..The transformer and substation project would be officially commissioned by the Minister of Power Works and Housing, Mr Babatunde Raji Fashola.
Meanwhile, the transformers have been energized and are supplying the communities where they are located and their environs," the statement reads.