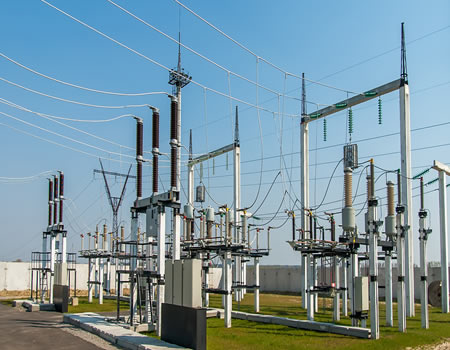 THE Transmission Company of Nigeria (TCN) has energised a new 330/132KV substation in Damaturu, a statement from the company says.
The statement by TCN's General Manager, Public Affairs, Mrs Ndidi Mbah on Sunday in Abuja, said the new substation was in line with President Muhammadu Buhari's administration policy on incremental power.
According to her, the contract for the substation was awarded to a local contractor in 2006 with the normal completion period of 18 months, but due to the poor capacity, the project suffered unprecedented delays and variations.
Mbah further said: "In view of TCN's pursuit of grid expansion, it refused to again extend the contract which had in fact expired long ago.
"Instead, it handed over the completion of the project to TCN task team about two months ago for completion''.
She said the TCN team of engineers completed the 330kv side of the substation two weeks back.
Mbah said the new substation which comprised of 150MVA 330/132kV and 60MVA 132/33kV power transformers was expected to greatly improve the quantity and quality of electricity supply to customers of Yola Electricity Distribution Company (YEDC).
ALSO READ: CWG charges DisCos to emulate Telcos
According to Mbah, the customers are the communities from Gaidam, Buni Yagi, Buni Gari, Ngamdu, Baimari, Yunusari Damaturu Metropolis and environs.
She further revealed that prior to the successful completion of the new Damaturu transmission substation; electricity voltage to Damaturu and environs was poor, due to a long 33kv distribution line from the Potiskum 132kV substation.
This, she said made, the distribution infrastructure from Potiskum unable to guarantee four hours of electricity supply daily to the area.
She, however, said with the new 330/132/ substation in Damaturu substation, the poor supply would be mitigated.
She said several projects were on-going in TCN's network nationwide, adding that the company would continue to invest in capacity expansion initiatives through its Transmission Rehabilitation and Expansion Programme.