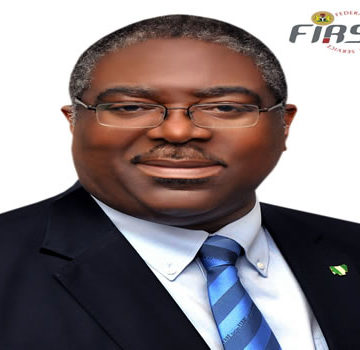 FEDERAL Government formally kicked off Tax Thursday campaign in Abuja on Thursday with a carnival-like procession of officials from Federal Ministry of Finance and Federal Inland Revenue Service around major streets, malls and markets within the municipal area.
Acting President Prof Yemi Osinbajo had while launching the Voluntary Assets and Income Declaration Scheme (VAIDS) last week declared every Thursday "starting from today and for the next one year will be declared 'Tax Thursday.'"
According to him, level of non-compliance with taxes in the country suggests a fundamental problem across the nation and at all income levels.
"This has influenced our decision to recruit and train the 7,500 community tax liaison officers who we saw a few minutes ago and some of whom we've heard from today.
"These young graduates will go back into every community and educate us all on the tax system and the duty it imposes on every economically active citizen.
"We must recreate our original society structure where every citizen pays their fair share of tax from their produce even long before the creation of money."
Osinbajo said the Federal Inland Revenue Service (FIRS) and every state government will on Thursdays organise sensitization events to raise awareness of the tax system which will result in massive enrolment of new tax payers.
"We must enrol at least four million new tax payers and increase the level of payment amongst the 14 million already registered.
"We expect that all state governors will personally meet this initiative and support the work of the Community Tax Liaison Officers (CTLOs)," by personally participating in programmes every Thursday.
"I also request that the CTLOs are supported by other state officials to ensure that they are accepted and welcomed in our shopping malls, markets, airports, schools, places of worship and community gatherings.
"It is our collective duty to ensure that every adult citizen knows his or her duty to this nation. It's interesting that despite differences in language and culture and even political persuasion, the subject of payment of taxes unites all Nigerians."
At the popular Banex Plaza where the long motorcade made its first stop, Chairman, FIRS, Mr Babatunde Fowler explained the benefits of VAIDS, which include nine-month amnesty for tax defaulters to regularise their papers with the tax office.
According to him, it has become imperative for citizens to pay correct taxes in view of much dwindled revenue from oil resources so that government will be able to provide essential services to Nigerians.
Fowler reminded then that government is deploying technology and law enforcement strategies to trace assets belonging to Nigerians all over the world.