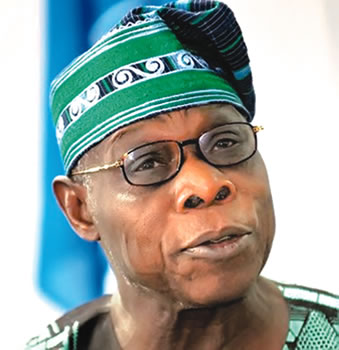 FORMER president of Nigeria, Chief Olusegun Obasanjo has praised the governor of Sokoto, Alhaji Aminu Waziri Tambuwal for his vision and doggedness in the development of the state.
The former president stated this while performing the commissioning of a International conference center, built by the Sokoto State Government.
The 1,500 seater capacity conference center, with adjoining halls, was awarded by the last Administration, but fully paid from the foundation to completion by the current administration.
ALSO READ: Morocco inaugurates Africa's fastest train
He praised the Governor for establishing such a wonderful project because of the history of Sokoto among the comity of states in the country.
According to Obasanjo, " I commend the Governor for seen the project through and even going beyond the conference centre but to also include the PPP project, international golf course and many others for the benefit of Sokoto people" he added.
Meanwhile, the Sultan of Sokoto, Alhaji Muhammad Sa'ad Abubakar lll, praised the Governor for not only completed the project but also expanding it beyond the original plan by the previous administration.
Sultan also commended the presence of Former President who he described as a loyal friend of the state and always identify with the people of the state since his military days.
In his remarks, the governor of the state and the host, Aminu Waziri Tambuwal, described the project as a success story of his administration.
According to the Governor, " The contract for this project was awarded by the previous administration, without paying a single Kobo to the contractor.
" This administration therefore reawarded, started and completed the project to hundred percent level" he explained.