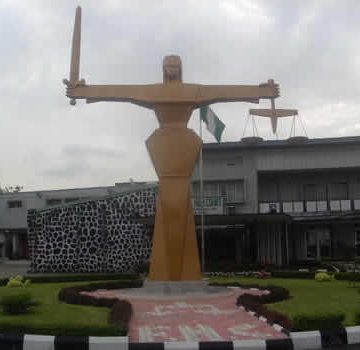 A stalwart of All Progressive Congress in Plateau State who is also the state secretary of the party Alhaji Bashir Sati has declares that PDP is not in a position to pose a threat to APC in 2019 despite the Supreme Court Judgement that ended the crisis rocking the party.
The State Secretary of the party who stated this in an interview in Jos, Plateau State said it would be difficult for PDP to rebrand itself in view of avalanche of corrupt practices against prominent members of the party adding that despite the judgement the opposition party is still being hunted by the corruption it perpetrated while in government.
"The problem we are passing through today is caused by the PDP, Nigerians have not  forgotten the mess the party left behind, the mess is what the APC government is trying to clean, we are where we are today because of the maladministration of PDP.
"It institutionalised corruption in Nigeria, caused both economic and political setback for the country. The people are still nursing the wound inflicted on Nigeria. So we are not bother about the outcome of the Supreme Court judgement because we are sure and confident that their deeds while in office will condemned them at the appropriate time "he said.
On the local government election in Plateau State, the State Secretary of APC debunked the speculation that that the State Government has no plan to conduct the election adding that election is all about a process and until the processes are completes election cannot take place.
He said the plan for another Caretaker Committee for the 17 local government areas of the state was to avoid a vacuum until the process for election is completed.
"The governor is a legal luminary and former speaker of the state House of Assembly, he knows the implications and consequences of conducting election that fall below standard, so the governor is simply striving to ensure that the right thing is done" he said.