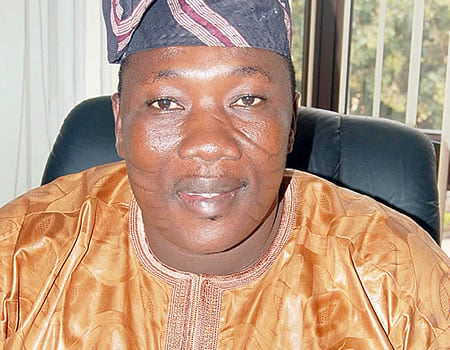 OSUN State House of Assembly, under the leadership of Hon Najeem Salaam, on Saturday called on the labour unions, planning to embark on a full-blown industrial action by next week Wednesday to show more understanding and be more patient with the government over the issue of modulated salary.
The assembly made the appeal in a statement by the chairman, House Committee on Information and Strategy, Hon Olatunbosun Oyintiloye as a result of the declaration of indefinite strike by the organised labour unions in Osun State.
The parliament said that since the government had promised and shown commitment to pay the balance of the modulated salaries when the economy of the state improves, there was no need for workers' unions to entertain any fear.
According to the statement, "government was transparent enough in the apportionment of funds coming to the coffer of the state by setting up a committee led by a veteran labour leader, Comrade Hassan Sunmonu to handle the apportionment, of which the labour leaders were also involved".
While regretting that the economic crisis had caused irregularities over the salary matter, it noted that though things were improving, the workers should be more patient for thing to take proper shape.
The statement added that the legislature was also monitoring the financial capacity of the state to finally resolve the salaries hullabaloo, assuring that the parliament would no relent until the issues surrounding the modulated salaries were resolved.
"We identify with the plight of the workers. It is unfortunate that the economic situation of the country which is not limited to Osun has forced the government to adopt alternative means of addressing workers welfare. The 
workers should be persuaded by the fact that the political office holders in the state are also being paid 50 per cent of their total pay due to economic crisis", the statement stressed.