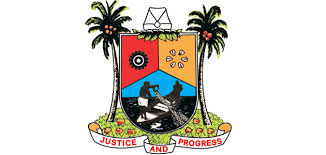 LAGOS State government said it has so far effectively installed street lighting covering about 1300kilometres stretch across the state, with a projection to deliver another 82kilometres by the end of the year.
The State Commissioner for Energy and Mineral Resources, Mr Olawale Oluwo, said on Sunday while speaking to journalists while inspecting ongoing projects in the sector with his team.
Oluwo said since the assumption of office of the state governor, Mr Akinwunmi Ambode, concerted efforts had been made to ensure that every nook and cranny of the state is well lit in line with operation 'Light Up Lagos Project,' which is an initiative of the present administration.
According to him, the 'Light Up Project, is predicated on a tripod of street lighting, rural/community electrification and embedded power programme, adding that it was gratifying to note that all the components of the initiative were progressing well.
ALSO READ: Ambode: Verdict from the street
"When this administration came on board, we met a total distance area of 345kilometres street lighting infrastructure, and between May and December 2015, we reactivated hitherto moribund street lighting infrastructure in 99 roads.
"These streetlights were taken over by the Lagos State Electricity Board from various Ministries, Departments and Agencies of government, and as at December 2017, we already covered 1100kilometres, while as we speak, we have effectively covered a total of 1300kilometres," the commissioner said.
Oluwo further said that at the beginning of 2018, the state government commenced work on another 79kilometres of street lighting infrastructure, while a total of 143kilometres of roads across the state were retrofitted from High Pressure Sodium (HPS) to LED light.
"Currently, we have 82kilometres street lighting infrastructure ongoing across the State and it is projected that the project will be completed by the end of the year or within the first quarter of 2019," Oluwo said.
The commissioner said it was also instructive to note that the state government recently entered into a partnership with a firm to construct additional 10,000 LED street lights covering 300kilometres across the state.
According to him, the deal includes the provision of about 500 direct and indirect jobs and construction of an LED lighting and Hybrid Energy Power Assembly Plant in the state.
He said aside from the fact that the provision of street lighting infrastructure had enhanced aesthetics of the state and foster improved night economy, the initiative had also provided jobs to thousands of people as well as ensured safety of lives and property of residents.