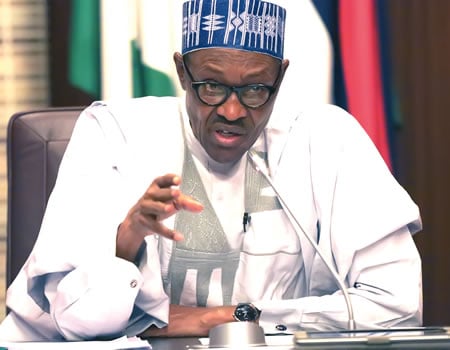 A tweet alleging that the Federal Government's Social Investment Programme (SIP) is financing the activities of an online group, the Buhari New Media Centre (BNMC), created a storm on social media on Friday.
The SIP is under the Office of the Vice President but the alleged hosting of the BNMC in its facility caused the storm on Twitter yesterday.
The BNMC, in its Twitter profile, claims to be a platform that plays host to various supporters of President Muhammadu Buhari on all social media platforms.
At the launch of the centre's website in Abuja on Thursday, the Senior Special Assistant to the Borno State Governor on New Media, I. A. Ningi, tweeted some photographs of the event, one of which showed what seemed like a glass wall with the acronym "SIP" inscribed on it.
A responder, Adewunmi Emoruwa with Twitter handle @eadewunmi, then said: "Buhari New Media Centre is hosted by the National Social Investment Programme. This borders on corruption and abuse of privilege. FG resources, tax payers' funds are being deployed to a political campaign. We are no longer in doubt concerning the intent of 'SIP.'"
Another Twitter user, @FakhuusHashim, thereafter queried: "Does the SIP on the glass door stand for Social Investment Programme?"
Several other reactions followed.
But when contacted, the Senior Special Assistant to the Vice President on Media and Publicity, Laolu Akande, said there was no such thing as the SIP hosting the centre or bankrolling it.
The presidential aide said he was told that the pictures being circulated on the social media linking SIP to BNMC might have been photoshopped.
Akande disclosed that he had launched an investigation into the speculation.
He also dismissed a report on the alleged demand for Permanent Voter Card (PVC) for a Federal Government initiative called Trader Moni, which is targeted at empowering two million people by the end of the year.
According to him, whoever asks for the PVC from applicants for the N10,000 loans does so at their own risk.
"I said yesterday (Thursday) in my tweets that PVC is not a requirement. Any one asking for PVC for Trader Moni does so at their own peril," he said.
The Buhari New Media Centre, in its Twitter profile, says its goals are: "To counter hate speeches, falsity and mischief with correct information based on facts and figures; to harmonise ideas, discussions and positions by Nigerians in one hub for effective communication and easy reach for timely and authentic information and to showcase the giant strides the President Buhari administration has achieved so far, so as to explain his vision and policy direction in a manner that embraces understanding and promotes acceptance and believability."
It said its primary target audience were Nigerians, home and in the diaspora, and its "wider target is the globe since the interest in Nigeria is beyond our borders."