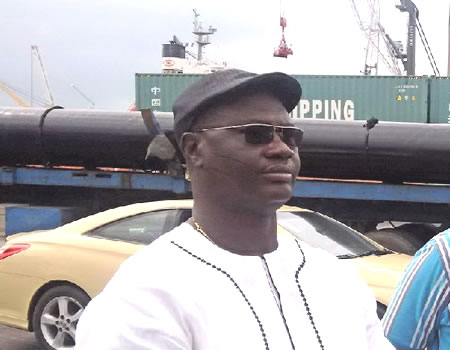 President-General of the Maritime Workers Union (MWUN), Comrade Adewale Adeyanju has said that private terminal operators under the aegis of the Seaport Terminal Operators Association of Nigeria (STOAN) have substantially increased the wages earned by dockworkers from an average of N10,000 before the 2006 port concession to about N150,000.
Adeyanju who stated this while speaking with newsmen in Lagos recently, said dockworkers now enjoy much better working condition compared to what was obtained in the pre-concession era.
According to him, "Before concession, they were just using us as slaves in our fatherland. Nobody can talk about what his take home pay was. Sometimes, some people get between N10, 000 and N20, 000 per month but today, it has improved tremendously to between N100, 000 and N150, 000. It has increased tremendously."
ALSO READ: Full text of joint press conference by NEMA DG on Reps allegations of misappropriation
Adeyanju, who lauded terminal operators for increasing the wages of dockworkers in spite of the low volume of import in the country, appealed to the Federal Government to urgently fix the dilapidated port access roads, which he said is adversely affecting port operation and the nation's economy.
He said, "The roads to the seaports have contributed to most of these problems and it has had adverse effect on our members. Because of the bad roads, some of the vessels that are supposed to come to the port are sometimes diverted to neighbouring countries.
"Some of the dockworkers are on payment by tonnage; some are on permanent employment while some are on unit payment. For those on payment by tonnage, it is the higher the tonnage, the better payment for them so the bad road is affecting our members."
The union leader however appealed to the terminal operators to urgently sign the Collective Bargaining Agreement (CBA) for a review of retirement benefit for dockworkers.