The Senior Pastor of Charis Family International Church, Pastor Tunde Jaiyebo, has called on Christians to maximise their God-given grace to boost their gifts and talents so they can make the best out of their different endeavours.
He gave this charge when ministering on the theme: "Recipients of Great Grace," at this year's "Charis Day" celebration held at the Charis church headquarters, Cultural Centre road, Mokola, Ibadan.
Pastor Jaiyebo, who took his text from Numbers 13:33, said: "The world will see us based on the identity we put forward," hence, challenged the congregation to know and understand their identity in God.
He said: "If you don't understand what you're carrying, you're not better than anyone not carrying anything."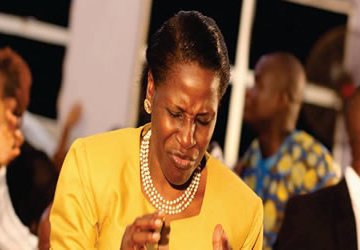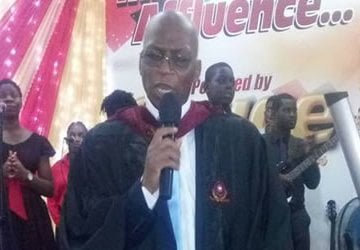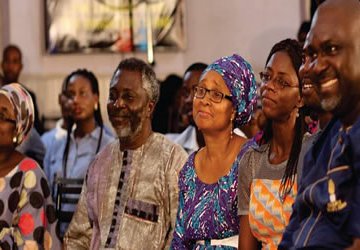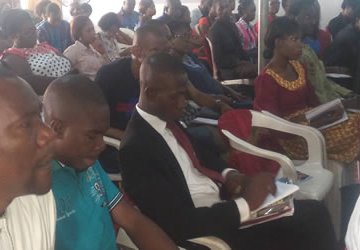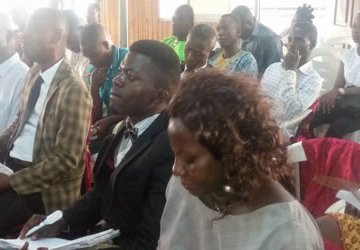 Giving insight into how Christians can stir up their gifts, Pastor Jaiyebo said "knowledge, prayer, training, action and intelligent pursuit are key factors, saying "knowledge provokes grace to operate.
"If you're no longer praying, you're on thin ice. The efficacy of a gift is based on spiritual input. Grace empowers us to build and that life is all about building, building a career, building a ministry, building a family, building finances and others.
Hence, he said "we have no reason to fail," adding that "one way to know you don't have a gift in an area is when you are not getting better at what you're doing, asking rhetorically "we know the questions God will ask in Heaven, so why should we fail?"
Instead of struggling and failing in an area where one is involved with but not gifted, looking at Ephesians 4:7-11, he spoke about partnering with people who carry special grace.
The cleric encouraged all believers to build their lives around the grace they are carrying as grace, he said "must power their labour," adding that "wherever anyone is struggling, most likely they don't have grace in that area."
Teaching on how "grace" works, the cleric said grace summarises our identity as believers," while also explaining that "once grace is inside your system, nothing contrary can work."
In fact, the preacher emphasised that if a Christian is tested, such who works by understanding of God's endowment in him or her should "test positive to grace."
He explained further that "grace is multi-dimensional which can multiply as it is in levels and stages and it is measurable according to Ephesians 1:3, while it also gives us access to God and His resources.
Pastor Jaiyebo admonished that for grace to work optimally, individuals also need to seek to know more and have quest for Scriptural knowledge, as he said "grace is provoked by knowledge.
"If you don't know, you can't walk in it. The more you know God, the more you can walk in grace. All that you will ever need, grace has provided. Grace does not encourage merit," he said.
The reason he said there is "general grace" which works for all and there is also a "special grace," which is activated only by God's sovereignty.
He said "believers are not only gifted but they are gifts to the world. Every good gift is wrapped and many times what others are seeing is the wrapping of our lives."
He mentioned four things individuals' gifts will produce as "ease, speed, accuracy and outstanding results."
Pastor Jaiyebo cautioned that grace is not for decoration or mere appellation, while also warning those who believe the grace of God permits them to do whatever they like that "grace is not a license to idleness or sin."
For a carrier of grace, the preacher said such person should work on his gifts and talents which are God's endowment to be nurtured for great exploits.
"Grace places a demand on believers to get something done. If we are recipients of great grace, then we must do great things, since God will release His grace for you in your areas of gifts will be the consequence," Pastor Jaiyebo said.
He however, warned that there is no need for competition, especially for those who may wonder why they are not excelling in particular areas where others do, saying individuals are differently endowed in line of grace, saying "the grace I carry is not the grace you carry.
Also, he said someone's grace does not make him superior to the other person, rather, it is the difference in offices occupied that is honoured.
"In the kingdom, there is no superiority but there is difference, it is the difference we honour," Pastor Jaiyebo said.
Referring to the "fivefold ministerial gifts" he stated that they are gifts to the church for perfecting of the members and even though they are not superior to other believers, they are different and special gifts.
Stressing further on this, he said the ministerial gifts could be grouped in two categories, hat is, "mobile carriers and stationary carriers of grace."
He said the apostles, evangelists, teachers and prophets are mobile carriers as they often teach from place to place, but the pastor is a stationary carrier.
Pastor Jaiyebo said every believer should maximise the advantage derivable from encounters they have with the carriers of the special mobile grace, "we must seize the opportunity," he said, adding that "our responsibility towards them to include recognising and maximizing their influence.
He said people should also obey their instructions, never rationalise their instructions, give them special attention and never look at carriers of special grace naturally, while he also cautioned that "believers should be careful about criticisms of men of God because once they start doing that, they will begin to lose their value to us."
Ministers of God, other members of the church from its branches at Basorun, Bodija, Ologuneru, Aromolaran, all in Ibadan and Lagos, were present at this year's annual event.