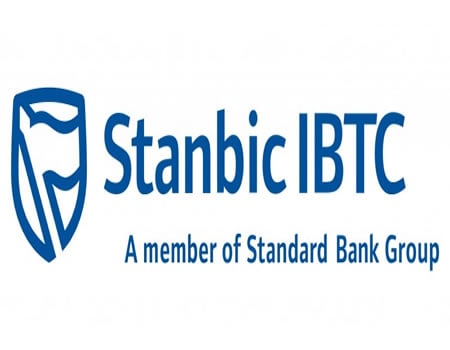 STANBIC IBTC Holdings Plc, a member of Standard Bank Group, has announced its audited financial statements for the year ended 31 December 2016, clearing a backlog of financial reports occasioned by restrictions imposed by the Financial Reporting Council of Nigeria (FRC). The 2015 audited financial statements had been issued on Tuesday March 7, 2017 following the resolution of the dispute with FRC.
At its 5th annual general meeting held in Lagos on Tuesday, September 12, 2017, the Group reported a total income of N126.05 billion for the period under review, representing an increase of 25 per cent over the N100.65 billion achieved in 2015. This was largely due to an increase in interest income and fees and commissions.
Also, the group's net interest income increased by 32 per cent from N43.86 billion in 2015 to N57.86 billion in 2016,  while non-interest revenue increased by 20 per cent to N68.19 billion, from N56.79 billion in 2015. Overall, the group's profit after tax increased by 51 per cent from N18.90 billion earned in 2015 to N28.52 billion in 2016.
Reviewing the performance, Chief Executive, Stanbic IBTC Holdings Plc, Mr Yinka Sanni, said despite very challenging macro-economic conditions, the institution remains in very sound financial shape, as shown in the 2016 performance and the 2017 half year result.
"Our business grew despite the adverse macroeconomic environment, withstanding the economic headwinds through a disciplined approach that leveraged on innovation and technology to create value for our customers and stakeholders in a cost efficient manner. The fundamentals of our business remain strong and as we purposefully execute our strategy we are optimistic that we will continue to improve," Sanni said.