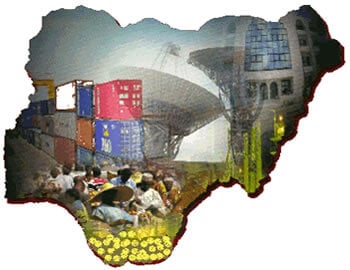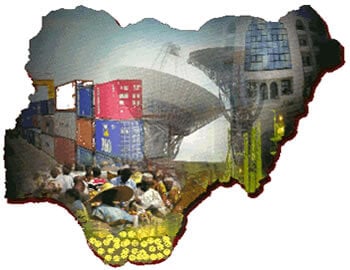 Construction and financial experts have expressed concerns over poor contribution of the construction sector to the economy despite its potential with respect to employment  generation.
The assessment of the sector, vis-a-vis it's potentiality in boosting employment opportunity was regarded to be very poor, particularly in the first half of 2018, compared with the preceeding years.
Conservatively, construction sector contributes about four per cent to the nation's Gross Domestic Products (GDP) and produces approximately 70 per cent of the nation's fixed capital formation.
Decrying low performance of the sector, the experts, at the 10th Annual Distinguished Lecture organised by the Nigeria Institute of Quantity Surveyors (NIQS), Lagos Chapter, called for deliberate government's policies and regulations capable of repositioning the sector for economic growth and development.
It was observed that scarcity of funds, inconsistent in policy formulation, dearth of skilled workforce, high cost of materials, power fluctuation were responsible for the low performance.
Besides, it was also believed that the seeming rivalary between executive and legislative arms of government, particularly, at the federal level contribute significantly to the unhealthy performance in the sector, including high cost of land, foreigners' incursion, limited credible sponsors on large scale projects  and corruption, among others, were noted to be responsible for  low contribution of the sector to the economy.
Commenting on the issue, President, Federation of Construction Industry (FOCI), Nasiru Dantata, an engineer, identified lack of skilled workforce, disconnection between executive and legislative arms, increase of withholding tax to five per cent from two  and half percent and  multiple barriers, as some of the factors hindering  construction projects
According to him, if the nation must make an headway, it would need a long-term funding for projects, suggesting the need for an institution like the Central Bank of Nigeria (CBN) to extend intervention fund to the construction sector.
Lamenting on the perceived dichotomy between the executive and legislative arms of government in projects' approval, Dantata suggested that the latter should also be signatory to project approval to hasten processes.
He also suggested that there is need for deliberate and organise solution for the construction sector, by calling on institutions and Bank of Industry (BOI), to come into PPP with contractors/developers to finance construction projects.
"Unlike what is obtains in other climes, where construction sector contributes more than 15 percent to their economy, the nation's construction sector could only contribute four per cent to the Gross Domestic Products (GDP), while the input has been declining, according to the latest report from the National Bureau of Statistics (NBC)" he noted.
While calling for organised policy and regulation to reposition construction sector for economic development, Managing Director, Bank of Industry (BOI), Mr Olukayode Pitan, who doubles as a guest lecturer, noted that secondary production activities comprising manufacturing, building  and construction, which were of a higher-value and  have greater potential for employment generation, broadening the productive base of the economy, and generating sustainable foreign exchange earnings, have been weak.
"The weak profile of higher-value activities has had an impact on the attainment of sustainable growth and subsequently, economic development in Nigeria, with construction sector employed about 25 per cent of the nation's workforce, making it the highest employer of labour after agriculture", he postulated, citing the latest report from the Nigerian Bureau of Statistics (NBS), which revealed that the sector contributed about four per cent to the nation's GDP and produces approximately 70 per cent of the nation's fixed capital formation.
Explaing further, he said: "It is projected that investment in housing alone accounts for two per cent to eight per cent of Gross National Product (GNP) and between 10 per cent and 30 per cent of Gross Capital Formation (GCF). The sector is also predicted to in the near future, overtake oil and gas to become the third largest contributor to the GDP after trade and agriculture."
Despite the sector's potential importance to the Nigerian economy, Pitan, who was  represented by  his Deputy General Manager and Technical Assistant, Mr Ayo Bajomo,  said its contribution to GDP has in recent times declined
Managing Partner , Adesanya and Partner, Mr Wole Adesanya, urged BOI and other institutions to partner   stakeholders in the construction sector to carry out large-scale training of artisans and Nigeria workers to improve their skills.
Chairman of NIQS, Lagos Chapter, Mr Bamidele Mafimidiwo, said that negative effect of  past recession was much on the construction sector, pointing out that  it was one of the factors the  economy was not performing optimally
Director-General, Lagos Chamber of Commerce and Industry (LCCI), Muda Yusuf, blamed structural challenge in the economy for low contribution of the construction sector
According to him, construction sector has maximum local value's addition and "we need the value addition to grow the economy and produce jobs."
He noted  that construction industry has huge potential , explaining that if N10 billion is spent in the sector, the multiplier effects would be so much on the economy.
"When you talk of investment in construction sector, it is about what extent your citizens are involved," he said, urging the Federal Government to encourage indigenous consultants and contractors to be part of its projects..
While appealing members of NIQS to speed up advocacy on the need for the locals to be involved in projects, he said "Federal Government's policy should encourage local people to be part of project. There is need to know how much indigenous contractors are partnering in rail and road projects."
They all called for more capital spending in housing and infrastructure projects, promotion of cheap fund with long-tenor, patronage of indigenous consultants and contractors, training of artisans and promotion of local content and advocacy to revive the sector.