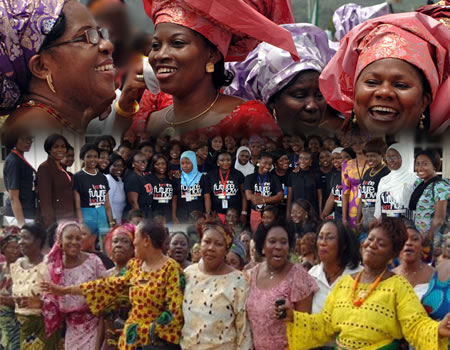 Stakeholders' consensus at a three-day meeting by the Network of Reproductive Health Journalists was that the global gag rule, which requires that any overseas organisation receiving U.S. aid do not have anything to do with abortion, was anti-women and should be repelled.
Dr Ejike Orji, Chairman, Association for the Advancement of Family Planning, stated that although the global gag rule was meant to target abortion providers, it had terrible consequences for the health and lives of poor women and their families in ways that had nothing to do with abortion.
He declared that the global gag rule will restrict nearly $9 billion in foreign health assistance, stating that similar bans in place intermittently since 1984 were limited to about $600 million in family planning funding.
Dr Orji added, "Trump's version will impact $8.8 billion for programmes, including those related to AIDS, malaria and child health.
"About $6 billion of that support programme for HIV/AIDS services, primarily in Africa, as part of the President's Emergency Plan for AIDS Relief (PEPFAR) that was established in 2003.
"At a small health centre in Lagos, Nigeria, a nurse advises women on how to have a healthy pregnancy. The centre is supported by the U.N. Population Fund. This Centre will be defunded."
Dr Abiola Akiyode-Afolabi, Founding Director of Women Advocates Research and Documentation Centre (WARDC), Lagos, who remarked that the rule differs from one country to another, said the restriction will also impart safe motherhood, Zika, Ebola and other infectious diseases.
According to her, the rule will jeopardise women's right as well as undermine the right to freedom of speech as well as promotion of democracy that USA highly value and protect in other countries.
She added, "It is imperialistic and hypocritical for the United States, a country where women have the right to obtain information about safe, legal abortion in most circumstances, to "gag" women and women's organisations abroad.
"It runs counter to the U.S. commitment to women's reproductive rights and health. It would be unconstitutional if applied directly to organisations in the United States that receive federal funding."
Ipas Country Director, Ms Hauwa Shekarau stated that "The global gag rule means that more women in sub-Saharan Africa may die from unwanted pregnancies and unsafe abortion."
According to her, "1.25 million abortions take place yearly in Nigeria according to the 2012 study by Guttmacher Institute; this is just a tip of the iceberg because this was a hospital-based study that was carried out in 18 states in Nigeria."
Ironically, she said that Donald Trump's global gag rule will further add to stigma about abortion since it has an indirect effect on research organisations working on women's healthcare programmes on the continent.