Sport: How quest for fame, economic pressure drive Nigeria's rising stars into doping
Doping, which involves the consumption of illegal substances to affect performance during competitive physical activity, has been a major issue within the sporting circle. GANIYU SALMAN reports the impact of doping among sport practitioners in Nigeria.
Doping is the intake of banned performance-enhancing drugs in competitive sports by a competitor. The use of banned substances always aids the performance of the user who will now be celebrated at the expense of true champions who may have finished in distant positions. Doping in sports has been of concern since the 1920s, according to findings.
According to the UK Anti-Doping Agency, substances and methods are banned when they meet at least two of the three following criteria: they enhance performance, pose a threat to athlete health, or violate the spirit of sport. The most common of five classes of banned drugs are stimulants and hormones.
Findings also revealed that the most commonly used substances are androgenic agents such as anabolic steroids which allow athlete's to train harder, recover more quickly and build more muscle, but they can lead to kidney damage and increased aggression. These substances have other side-effects which include baldness and low sperm count for men, and increased facial hair and deepened voices for women.
First celebrated doping scandal was in 1988
The first celebrated doping case in sports was, however, recorded in 1988 when Ben Johnson won the Seoul '88 Olympics 100m gold in a time of 9.79secs only for the Canadian sprinter to end up as a villain as he was later stripped off his medal for testing positive for anabolic steroids.
Among the athletes who once served doping ban include British sprinter Dwain Chambers, Linford Christie, Justin Gatlin, Marion Jones.
Doping across all sporting spheres
When the world seems to have forgotten the Ben Johnson saga, retired American cyclist Lance Armstrong, in January 2013, admitted to doping and was stripped of his seven Tour de France titles and banned from sport for life.
Interestingly, tennis star, Maria Shrapova, had in 2016 confessed to have been involved in doping since 2006 for health issues. Sharapova, who won Wimbledon as a 17-year-old in 2004, was tested positive for meldonium at the 2016 Australian Open.
Sharapova after serving a 15-month doping ban has since returned to the sport which made her the highest-earning female athlete in the world for 11 years, according to the Forbes list.
Doping has become a phenomenon in global sports, hardly any major tournament will be held without an athlete not guilty of taking banned substances.
In a bid to curb the use of banned substances in sports globally, a body known as the World Anti-Doping Agency (WADA) was created in 1999 by the International Olympic Committee (IOC). The formation of WADA came on the heels of the major drug scandal witnessed at the 1998 Tour de France.
Nigerian athletes in doping scandal
Some Nigerian athletes too had once been sanctioned for doping in sports. Chioma Ajunwa in 1992 was banned for four years for doping amid protest by the long jumper on her innocence. Multi-talented Ajunwa, after the doping ban overcame the trauma and became the first and only athlete to win an individual gold medal for Nigeria at the Olympics.
Thereafter, Imo State-born Ajunwa, a police officer began the anti-doping campaign as she on April 30, 2010 delivered a paper on 'War against the use of illicit drugs in sports' at Yaba College of Technology Sports Complex, Lagos.
The case of Chika Amalaha at the 2014 Commonwealth Games was however, different.
Nigeria lost the gold medal Amalaha won in the women's 53kg at Glasgow 2014 after she was tested positive. The teenage weightlifter in fact won the country's first gold medal at the games with a new games record in both the snatch and overall events. She was later stripped off the medal for being tested positive for diuretics and masking agents after her "A" sample contained amiloride and hydrochlorothiazide, which are both banned by WADA while her "B" sample also tested positive.
Amalaha recovered from the doping saga to win a gold medal at the 2019 African Games in the 55kg snatch with a lift of 93kg. She also won a silver in the clean and jerk with a lift of 115kg and another silver in the total event with 208kg lift. Amalaha who also won the 2019 African Championships had finished 12th at the 2018 IWF World Championships held in Ashgabat, Turkmenistan.
However, Amalaha has been banned again for the second time in her career after she was tested for steroids late last year, thus her hope of participating at the 2020 Olympics has been dashed.
Elizabeth Onuah is serving an eight-year ban after she was also stripped off her 53kg gold medal in snatch at Congo Brazzaville 2015. She had earlier been banned as a 15-year-old athlete for doping.
Another Nigerian lifter, Balikis Otunla, a continental champion at 75kg and 81kg, was banned in June last year for being tested positive for steroids for the second time, having been suspended for two years in 2012.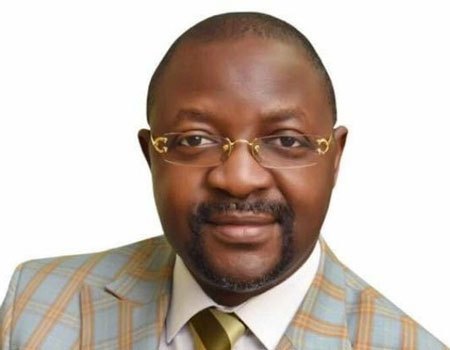 Long jumpers Chinazom Amadi and Samson Idiata, wrestlers Patience Opuene and Ebi James Igbadiwei, sprinter Deborah Odeyemi and para-athletes Sunday Ezeh and Thomas Kure, are also serving doping ban at the moment.
When Nigeria gained from fair play against doping
Interestingly, Nigeria has also gained from doping penalties after competing fairly.
At Sydney 2000 Olympics, Nigeria's 4×400 team of the late Sunday Bada, Clement Chukwu, Jude Monye, Sunday Bada and Enefiok Udo-Obong finished second behind the United States but 12 years later, the IOC stripped USA off the gold medal after one of their athletes, the late Antonio Pettigrew confessed to have taken performance-enhancing drugs. Thus, Nigeria's silver medal was upgraded to gold and that single gold elevated the country from 55th to 41st.
At Beijing 2008 Olympics, Nigeria's quartet of Franca Idoko, Halimat Ismaila, Gloria Kemasuode and Oludamola Osayomi, finished third in women's 4x100m in a time of 43.04secs to win the bronze but eight years later, August 2016, the IOC upgraded it to silver medal after Russia was stripped off gold as one of their athletes, Yulia Chermoshanskaya was tested positive to drugs.
Also at Beijing 2008 Olympics, Nigerian lifter Maryam Usman finished fifth in the women's +75kg with a final lift of 265kg but got the reward of competing fairly almost nine year after, as she was pronounced the rightful winner of the bronze. The IOC found gold medallist Olha Korobka of Ukraine and the silver medallist Kazakhstan's Mariya Grabovetskaya guilty of doping and had their medals withdrawn.
It will be recalled that in 2014, two-time Olympic gold medallist, American Lee Edward Evans, was banned from coaching athletes for four years after the Athletics Federation of Nigeria's Anti-Doping Committee found him guilty of allegedly giving a junior athlete performance-enhancing drugs.
One coach Abass Rauf was also handed a life ban from sports by the panel headed by Dr Ken Anugweje following the incident.
The athlete, a minor, allegedly told the panel that the coach took her to a medical doctor who injected her with an unknown substance despite the fact that she was not sick, while Evans introduced her to supplements and amino acid and a sport drink when she was at the training camp.
Prior to the 2019 African Games in Morocco, the Federal Government organised  workshops on anti-doping to enable the athletes to be abreast of anti-doping information.
And the government has been unwavering in the crusade against anti-doping in sports following a move to seek collaboration with the Australian Anti Doping Authority.
Last April, former Minister of Youth and Sports, Solomon Dalung led a five-man delegation which visited the operations centre of the Australian Sports Anti-Doping Authority in Gold Coast so as to know the organisational structure of the centre.
Also in September 2018, the government inaugurated the National Anti-Doping Committee (NADC) headed by Mr Rasheed Kazeem, in a bid to ensure Nigeria's compliance with anti-doping policies.
Ex-Sports Minister, Dalung then listed the terms of reference of the committee to include: working on the necessary executive and legislative instrument for the establishment of the National Anti-Doping Organisations (NADOs).
According to a study published by the International Journal of Sport Policy and Politics entitled: 'Perception of Nigeria university athletes about performance-enhancing substances and drug testing'; it was noted that athletes don't need performance-enhancing drugs to excel in sports.
'Athletes must be given information on dangers of doping'
To curb the incidence of doping in sports, 1996 Olympics gold medallist, Chioma Ajunwa said athletes must be given proper orientation to ward off pressures that may lead to the intake of banned substances to win laurels at all cost.
"It is not enough to identify and nurture talented athletes into professionals. They must be given vital information on the dangers of doping. Information is power. Information guides choice. Information counters ignorance. Information equips the mind," the legendary long jumper submitted.
Indeed, a revelation which portends a dangerous signal in Nigerian sports came through retired Chief Executive Officer, Nigerian National Anti-Doping Committee, Pharmacist Femi Ayorinde, as he revealed that teenagers in Nigeria have equally embraced doping in their bid to win laurels.
According to him, at the last National Youth Sports Festival in Ilorin (a competition meant for U-15 athletes), some athletes were tested positive to banned substances.
"What we witnessed at Ilorin 2019 did not come totally as a surprise to me. We collected 25 samples and five of them were tested positive. In fact, it only shows the extent of desperation on the part of the coaches to win laurels through their athletes which would translate to incentives for them as coaches.
"Four of them who tested positive were for weightlifting while the other one was for wrestling and these events only had two categories to be competed for. We also discovered that all the five athletes took the same substance, which is used in reducing weight. This could not have been possible without the knowledge of their coaches because these are athletes who are not above 15 years of age. I mean, this is a situation where an athlete had to reduce weight so that he can win a medal. There is no way these teenagers can know the substance to take to reduce weight except with the help of the trainers," Oyerinde, former Head, Anti-Doping Committee, African Rowing Federation told Nigerian Tribune.
Oyerinde, who is the Doping Control Officer, CLEARIDIUM, an international organisation charged the Federal Government to see the dream of the crusade against anti-doping in sports to a logical conclusion through the establishment of the National Anti-doping Organisation (NADO).
"I don't know if the current National Assembly will start from where the bill on the establishment of the National Anti-doping Organisation was stopped in the last Assembly or it will start the process of passing the bill all over again. The House of Representatives in the last Assembly passed the bill on NADO but it remains only the Senate to do so. Hopefully, the process to establish NADO will be finalised this year by our lawmakers because it must pass through the National Assembly," Ayorinde said.
'Intake of banned substances product of self-will'
A member of the Therapeutic Use Exemption (TUE) of the National Anti-Doping Committee, Dr Steve Olarinoye, is of the opinion that the intake of banned substances is a product of self-will.
"It is not as a result of ignorance on the part of the athletes per se. One thing I discovered is that the majority of these athletes are not buoyant to buy supplements which are expensive but lawful substances. Most of these athletes are not even gainfully employed to start with and they want to remain in the sports they chose. It is only when these athletes are in the national camp that they are provided with supplements to boost their energies. So, some of these athletes will then resort to taking banned substances to realise their dreams. Unfortunately, coaches don't help matters too because they want their athletes too to win at all cost.
"In some cases, coaches will tell athletes to take these substances so that they can reduce weight and they [athletes] may not know what it is all about.
"The issue of doping is a bit rampant in weightlifting because the athlete requires the use of bone and muscle to be able to compete. Muscles must be toughened. The muscle and bone only need to be nourished with balanced diet and supplements. So, it is only good food, intake of supplements and training that would make an athlete to compete fairly and excel," Olarinoye, former Zonal Coordinator, Ministry of Sports, Zone One South West told the Nigerian Tribune.