Soulace Africa, a non-governmental organisation dedicated to mitigating the impact of violence and conflict on war widows and orphans has launched a two-month intensive skills training for veteran widows.
The opening ceremony which was held at 81 Battalion, Nigeria Army, Letmauck Cantonment Mokola Ibadan, on Monday had in attendance former beneficiaries of the project who urged the new trainees to participate fully in the program and make good use of the opportunity.
While interacting with Tribune Online, the communications advisor, Zainab Sanni, disclosed that "at least, 45 women will benefit from Adire production and fashion training in addition to soft skills to improve their mental health, well-being and approach to conflict resolution."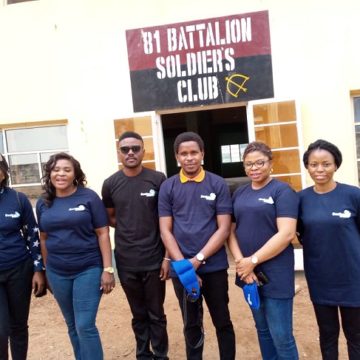 Soulace Africa founder, Peter Adeeko, therefore, urged the women to maximise the skill acquisition program, tagged "War widows and orphans development scheme".
ALSO READ: UI inaugurates buildings in honour of wives of Makinde, Adeboye
He further explained the idea behind the initiative, narrating how he lost his father, a Nigerian Military intelligence officer, to combat wounds as a child and endured the trauma of watching his mother struggle to pay the hospital bills of his father who suffered from paralysis following the accident and was bed-ridden for three years before his death. Sadly, she became ill shortly after, and with no funds left for her own hospital care, she died.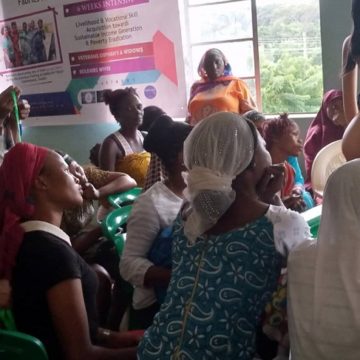 Recounting the events that shaped his childhood, Adeeko said he was driven by a need to ensure that veteran widows do not end up as victims with no choice.
The event had in attendance the Soulace Africa's co-founder, Busola Adeeko; Director of WHOOPYUN Fashion, Omobolanle Adedeji and other experienced fashion trainers.
The project which is said to be the third edition has so far impacted 250 veteran widows across Nigeria.
YOU SHOULD NOT MISS THESE HEADLINES FROM NIGERIAN TRIBUNE
What I Told Trump About Christian Massacre Allegation ― Buhari
President Muhammadu Buhari, on Tuesday, revealed his response to President Donald Trump over the American leader's allegation that the Nigerian government was slaughtering Christians, telling him that the problem between cattle testers and farmers was a cultural thing rather than ethnicity or religion…
COMMENTARY: Four Reasons It's Stupid To Compare Nigeria's Petrol Prices With Other Countries, By Farooq Kperogi
In trying to justify Buhari's latest callous hike in the price of petrol (amid a pandemic, no less), Buhari's supporters increasingly sound like noisome idiots straining hard to be low-grade morons. Here are four reasons it's stupid to compare Nigeria's petrol prices with others…
Constitution Review: Middle Belt Congress Seeks Additional 19 States, Abolition Of Local Councils
Ahead of the proposed amendment of the 1999 Constitution by the Senate ad-hoc committee led by Senator Ovie Omo Agege, the Middle Belt Congress has submitted a memorandum to the Committee.
Investigation revealed that the MBC is seeking for the creation of an additional 19 states in the country to make the total number of states to 55…
50 Million Nigerians May Develop Mental Illness, Commit Suicide ― Expert
Contrary to what many people think, a mental health expert, Dr Jibril Abdulmalik has said that 50 million Nigerians stand a risk of developing mental health problems, and some culminating in suicide.
Dr Abdulmalik spoke at a one-day online training on mental health and suicide reportage for media practitioners in commemoration of the World Suicide Prevention Day (WSPD) 2020…