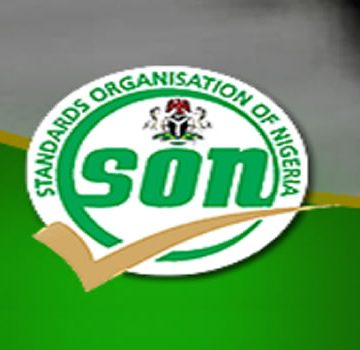 THE Standard Organisation of Nigeria (SON) has moved to minimised corruption in the country using the International Organization for Standardization (ISO) 37001 as a new mode in business engagements in Nigeria.
Speaking in Abuja on Monday, the Director General of SON, Osita Aboloma while deliberating on the adoption the ISO 37001 being the 'Anti-Bribery Management System Standard' noted that the standard "was borne out of the desire to proffer solutions to the national discourse on corruption in our country leveraging on standardisation tools".
He stated that "since bribery is the single contributory factor to corruption, the standard offers the country an opportunity to use this global tool to support the Federal Government's fight against corruption".
"As you may be aware, fighting corruption in the country seems insurmountable and a herculean task that many administrations have not been able to overcome. This standard alongside the Nigerian Industrial standard on Good Governance (NIS 902:2017) can, therefore, be proactive tools to drastically reduce the incidence of corruption in the country alongside the anti-corruption laws".
ALSO READ: SON sets to tackle importation of substandard chemical products
Aboloma said, "on the part of SON, we are going to push for the promotion and use of these standards by government ministries, departments and agencies (MDAs) as well as business entities, as a tool to fight and work towards the eradication of corruption in our system".
Also speaking, the Chairman of the Anti-Bribery Management System Standard, Prof. Oserheimen Osunbor explained that "we held several meeting to carefully consider, develop and make our inputs as the Working Draft progressed through various stages at the International Organization on Standardisation (ISO)".
"The final draft was concluded in May 2017 at the ISO plenary meeting in Quebec, Canada and subsequently adopted following balloting among member countries. At the last ISO plenary meeting in Shenzhen China in 2017, it was resolved that a handbook on the Anti-Bribery Management System Standard be issued for ease of utilisation of standard by users".
Osunbor said, "I am happy to inform you that the SON Governing Council has approved it as Nigerian Industrial Standards-DNIS 901:2017". Adding that the standard will go a long way in curbing corruption in the country.
---
---