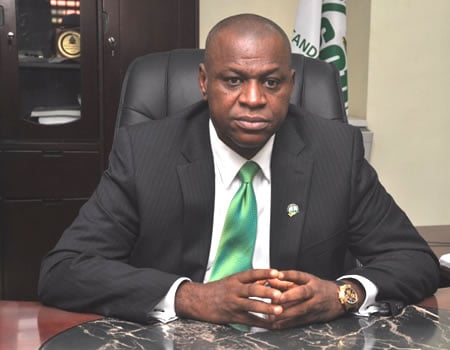 The Director-General, Standards Organisation of Nigeria (SON), Osita Aboloma, has appealed to importers and their representatives to desist from falsification of documents.
Aboloma, who made the appeal during the organisation's advocacy session organised for importers in Lagos recently, said that false cargo declaration was stalling its operations.
The Director General was represented by Mr. Obiora Manafa, of the Directorate of Inspectorate and Compliance of SON.
"We are using this event to appeal to you the importers and your representatives to shun document falsifications and be honest in your documentation.
ALSO READ: Tambuwal nominate Manir Dan' Iya as deputy governor
"The advocacy campaign is to keep stakeholders aware of the dangers of substandard products and its economic impact as well as its effect on the environment.
"We do not derive joy in the seizure of goods and its destruction for it does not do anybody any good," he said.
Aboloma said that 88 per cent of products in Nigerian markets were imported through the seaports and waterways hence the advocacy.
He said that the organisation had introduced electronic platforms like e-clearing, e-demand note and e-receipt to quicken the process of clearing in the nation's ports.
The director-general said that the establishment of SON's electronic work stations was to reduce human interface.
According to him SON's Act gave it the power to arrest any importer of substandard product anywhere in Nigeria, stressing that it was working in partnership with other agencies to curb fake product importation.