Some top Hollywood movies of 2019
The year 2019 ushered in great Hollywood movies, the movies grossing billions of dollars in the box office and receiving major accolades around the world. The movies were collated based on the viewer's choice.
Here are some of the amazing Hollywood movies of 2019;
Lion King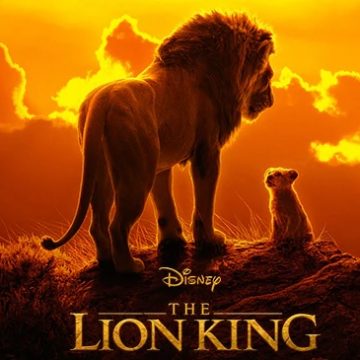 The plot follows Simba who idolizes his father, King Mufasa, and takes to heart his own royal destiny on the plains of Africa. But not everyone in the kingdom celebrates the new cub's arrival. Scar, Mufasa's brother and former heir to the throne has plans of his own. The battle for Pride Rock is soon ravaged with betrayal, tragedy and drama, ultimately resulting in Simba's exile. Now, with help from a curious pair of newfound friends, Simba must figure out how to grow up and take back what is rightfully his.
The musical film was directed and produced by Jon Favreau, written by Jeff Nathanson, and produced by Walt Disney Pictures. It is a remake of Disney's traditionally animated 1994 film of the same name. The film stars the voices of Donald Glover, Seth Rogen, Chiwetel Ejiofor, Alfre Woodard, Billy Eichner, John Kani, John Oliver, and Beyoncé Knowles-Carter, as well as James Earl Jones reprising his role from the original film.
Released July 19, 2019, Lion King grossed $1.657 billion worldwide.
Ma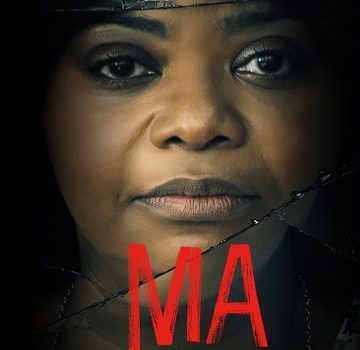 The movie is about a lonely middle-aged woman who befriends some teenagers and decides to let them party in the basement of her home. But there are some house rules: One of the kids has to stay sober, don't curse, and never go upstairs. They must also refer to her as Ma. But as Ma's hospitality starts to curdle into obsession, what began as a teenage dream turns into a terrorizing nightmare, and Ma's place goes from the best place in town to the worst place on Earth.
The movie stars Octavia Spencer, Luke Evans, Diana Silvers, Corey Fogelma, Juliette Lewis and was directed by Tate Taylor. Ma was released on June 21, 2019, and grossed $60.6 million worldwide.
ALSO READ: 2019 persons of the year
Good Boys
Good Boys is a coming-of-age comedy film. It is about 12-year-old Max and his best friends, Lucas and Thor who were invited to their first kissing party. Max decides to use his father's drone to spy on the teenage girls next door. When the boys lose the drone, they skip school and hatch a plan to retrieve it before Max's dad can figure out what happened.
Good Boys was directed by Gene Stupnitsky, starring Jacob Tremblay, Keith L. Williams, Brady Noon. It was released on August 30, 2019, and grossed over $110 million worldwide
Little
Jordan is a take-no-prisoners tech mogul who torments her long-suffering assistant, April, and the rest of her employees on a daily basis. She soon faces an unexpected threat to her personal life and career when she magically transforms into a 13-year-old version of herself right before a do-or-die presentation. Jordan will now need to rely on April more than ever if April is willing to stop treating Jordan like a 13-year-old child who has an attitude problem.
Directed by Tina Gordon, Little featured Marsai Martin, Regina Hall, Issa Rae, Luke James, Justin Hartley.
The movie was released on April 19, 2019.
Jumanji: The Next Level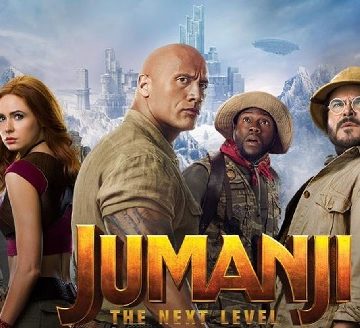 In Jumanji: The Next Level, the gang is back but the game has changed. As they return to rescue one of their own, the players will have to brave parts unknown from arid deserts to snowy mountains, to escape the world's most dangerous game.
The movie which was released on December 13, 2019, grossed over $125 million two weeks after it was released.
Directed by Jake Kasdan, the movie stars Dwayne Johnson, Jake Kasdan, Dany Garcia, Hiram Garcia, William Teitler, Matt Tolmach.
Angel Has Fallen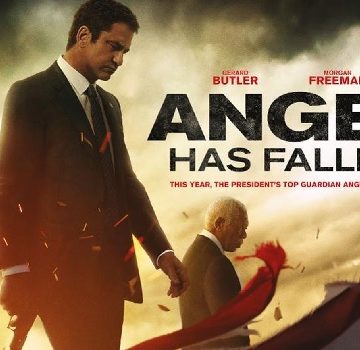 Mike Banning is framed for the attempted assassination of the President and must evade his own agency and the FBI as he tries to uncover the real threat.
Angel Has Fallen was directed by Ric Roman Waugh and featured Gerard Butler, Morgan Freeman, Nick Nolte, Jada Pinkett Smith, Piper Perabo.
The movie was released on August 23, 2019, and grossed $40 million.
John Wick 3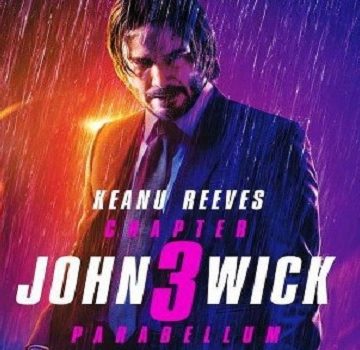 John Wick (Keanu Reeves, a super-assassin, is on the run after killing a member of the international assassin's guild, and with a $14 million price tag on his head, he became the target of hitmen and women everywhere.
Directed by Chad Stahelski, John Wick 3 grossed over $326 million worldwide.
The movie was released on May 17, 2019, and stars Keanu Reeves, Halle Berry, Ian Mcshane, Asia Kate Dillon, Mark Dacascos.
Aladdin
Aladdin who is a lovable street urchin meets Princess Jasmine, the beautiful daughter of the sultan of Agrabah. While visiting her exotic palace, Aladdin stumbles upon a magic oil lamp that unleashes a powerful, wisecracking, larger-than-life genie. As Aladdin and the genie start to become friends, they must soon embark on a dangerous mission to stop the evil sorcerer Jafar from overthrowing young Jasmine's kingdom.
Directed by Guy Ritchie, Aladdin stars Naomi Scott, Will Smith, Mena Massoud, Marwan Kenzari, Nasim Pedrad.
It was released on May 24, 2019, and has grossed over $1000 billion worldwide.
Hobbs & Shaw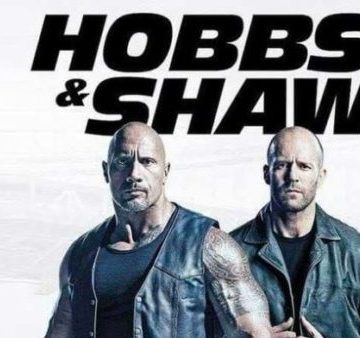 Lawman Luke Hobbs (Dwayne 'The Rock' Johnson) and outcast Deckard Shaw (Jason Statham) form an unlikely alliance when a villain threatens the future of humanity.
Directed by David Leitch, starring Dwayne Johnson, Jason Statham, Idris Elba, Vanessa Kirby, Eiza Gonzalez.
Hobbs & Shaw was released on August 2, 2019, and grossed over $758 million worldwide.
Avengers Endgame
After Thanos, an intergalactic warlord disintegrates half of the universe, the Avengers must reunite and assemble again to reinvigorate their trounced allies and restore balance.
Directed by Anthony Russo and Joe Russo, stars Robert Downey Jr, Scarlett Johansson, Chris Evans, Chris Hemsworth, Mark Ruffalo.
Avengers Endgame was released on April 25, 2019, and grossed $2.798 billion worldwide.
Spiderman: Far From Home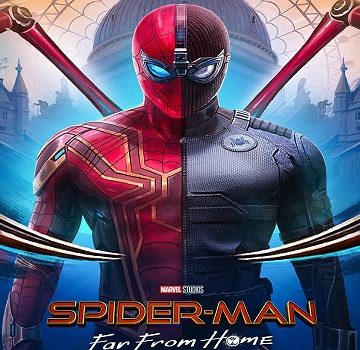 The movie is about beloved superhero Spider-Man, Peter Parker, who faces four destructive elemental monsters while on holiday in Europe. HSe receives help from Mysterio, a fellow hero with mysterious origins.
Starring Tom Holland, Zendaya, Jake Gyllenhaal, Jacob Batalon, Samuel L Jackson and directed by Jon Watts.
The movie was released on June 26, 2019, and grossed $1.132 billion.
Shazam
A superhero film based on the DC Comics character. Shazam is about a 14-year-old Billy Batson who shouts out out one word and transform into the adult superhero, Shazam.
Directed by David Sandberg and stars Zachary Levi, Asher Angel, Jack Dylan Grazer, Mark Stron, Grace Fulton.
Shazam was released on April 5, 2019, and grossed over $364 million worldwide.