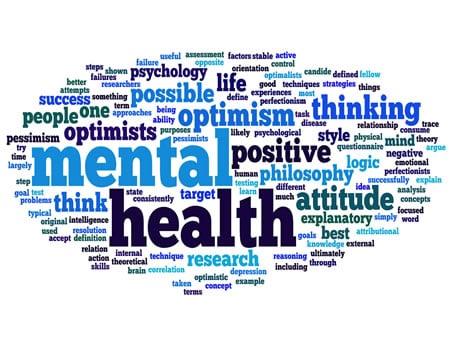 A mental health expert, Dr Jubril Abdulmalik, has warned that social media could be a pathway to mental health in youths because it is addictive, just like other hard drugs.
Dr Abdulmalik, a consultant psychiatrist, spoke at a symposium entitled 'Social Media Addiction, Pathways to Mental Health' at the College of Medicine, University of Ibadan.
Abdulmalik stated that uncontrolled use of social media can cause changes in an individual's thinking, emotions or behaviour, tilting towards a mental illness.
The mental health expert noted that teenagers are more vulnerable to developing mental health problems due to excessive use of social media, and that signs of addiction to social media include a strong desire for it, spending a great length of time on it and loss of interest in other things that they used to enjoy in the past.
ALSO READ: FULL TEXT: President Buhari's remarks at receipt of national minimum wage report
"The first thing they do on waking up in the morning is to check what is happening, and being without a phone for 30 minutes becomes an issue. And when they lose their phones, they become sick," he noted.
Dr Abdulmalik, noting that adolescence exhibited a limited capacity for self-regulation, said the virtual company is fraught with risk of exploitation.
He listed other challenges of excessive social media use as isolation and loneliness; reduced parental interaction, poor social interaction and communication skills as well as sleep deprivation leading to increased stress and anxiety.
"Addiction can increase the risk of being lured and raped, traumatised, blackmailed or even killed. Physically bullying is now about 10 to 20 per cent; cyberbullying is what is reigning and that is a big problem.
"Relentless cyberbullying may result in depression, suicide and drug abuse. Every 10 minutes, somewhere in the world, an adolescent girl dies as a result of violence. Sleep deprivation can increase stress and anxiety.
"About 50 per cent of all adult mental health disorders will have their onset before the age of 14 years. The brain matures finally at adolescence and so if anything goes abnormal, it could make them begin to present with behavioural or thinking abnormalities at that time.
"Part of social media addiction is the fact that many adolescents now go online for pornography or sexually explicit messages and pictures, including sending nude pictures of themselves to a boyfriend and girlfriend."
Abdulmalik, then, urged youths to exhibit self-disciple and self-regulation in the use of social media, engage in physical exercise and develop their emotional wellbeing.
Acting head, health promotion and education, Dr Diran Oyewole, speaking through Dr Osiname, said although technology is meant to facilitate information sharing, its abuse can affect psychological, physical and social well-being, and as such the need for the public to be aware of the risks associated with its abuse.
Currently, 210 million people are estimated to suffer from internal and social media addictions. Young single females are addicted to social media more than any other group.
Also, 71 per cent of people sleep with or next to their mobile phones and log out is the hardest button to click.