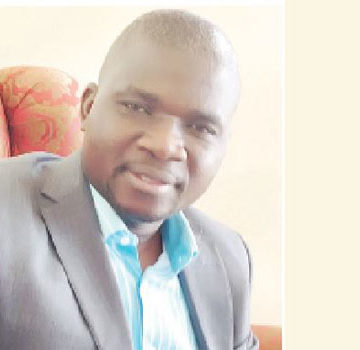 CHIEF Press Secretary to the Governor of Benue State, Mr Terver Akase has faulted those insinuating that the consignments containing snakes intercepted by the Nigeria Customs in Calabar belong to Governor Samuel Ortom as another desperate smear campaign by members of the opposition.
Stories of governor Ortom breeding snakes at his Oracle farm along Naka road, Makurdi have spread like a wild fire across the state in the past weeks  with allegation that one person had died of the purported snake bite.
To compound the allegation, a national daily had reported that consignments which contain snakes, snails and others were intercepted by Nigerian Customs in Calabar, Cross River State capital last week.
Though, the minister of Agriculture, Chief Audu Ogbe had at the weekend promised that federal government would investigate the destination of the consignment.
In a reaction to the allegation, Mr Akase said the report published on social media  by some opposition elements has once more brought to the fore the sponsored publications to attack the person of the Governor in order to distract him from continued delivery of good governance to the people of the state.
He pointed out that the original report on the interception of the consignments as published by a national paper  did not name the owner of the containers, stating categorically that the last paragraph of the facebook version of the report which bore the name of Governor Ortom was inserted by social media members of the opposition in Benue State.
"That report on the intercepted consignments in Calabar which was skewed and published on facebook by opposition members in Benue State is proof that most of these young men who call themselves opposition on social media are bereft of any idea to help develop their state. The cacophony of ridiculous lies they posted claiming that Governor Ortom is the owner of the intercepted consignments is not only false; it is also shameful", the CPS stated.
Mr Akase said Governor Ortom has led a revolution in agriculture with numerous initiatives to make the state live the true meaning of its status as the food basket of the nation since he assumed the leadership of Benue State but snake farming is not part of the agriculture programme of the state.
He said the recent award given to the Governor by a reputable media organisation as the best in agriculture development in the country was confirmation of his sterling performance in several sectors of the economy.
The Chief Press Secretary stressed that even in his private capacity, Governor Ortom does not own a snake farm and will never encourage anyone to go into the business.
While urging those who might have read the facebook report to disregard it, Mr Akase challenged those alleging that the impounded consignments belong to the Governor to prove their allegation or tender a public apology to avoid legal action.