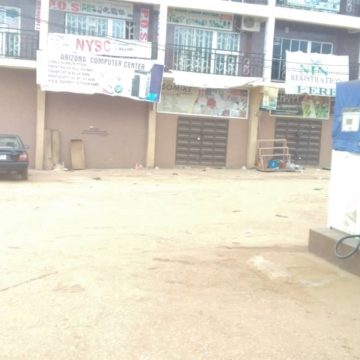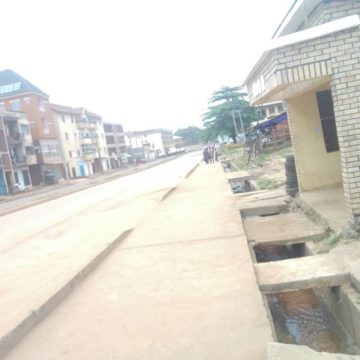 The Sit-At-Home order declared by the pro-Biafra IPOB to protest the detention and press for the release of their detained leader, Mazi Nnamdi Kanu, has entered the 9th edition this Monday having begun, on Monday, August 9, 2021.
Today as indeed the previous Mondays, the streets and major urban roads are bare and bereft of normal vehicular movement in the Coal City of Enugu, capital of Enugu State.
The Enugu-Port Harcourt Expressway was also virtually empty with the usually articulated petroleum tanker trucks and the fleet of Dangote and other trucks nowhere in sight.
Public and private motor parks, as well as city taxi bays, were shut to the public as well as auto mechanic garages and workshops were closed for business.
Markets remained under lock and key though shops in the inner streets were trading cautiously, the major supermarkets, hotels and restaurants had their doors shut.
Offices were not opened too, even as schools were supposed to open officially.
Banks were not opened to the public with security staff keeping eagle eyes on callers though the ATMs were functioning while POS operators were also cashing in on Tue situation.
So far there had been no security breaches or occasions of enforcement of the exercise, however, a security convoy comprising Police, Civil Defence, SSS, Air force and Army in patrol vans were observed coursing through Agbani Road towards Zik Avenue into the city centre.
Meanwhile, the recent order by the pro-Biafra, IPOB, through its Directorate of State calling for the pulling down of the Nigerian flag in Igboland seemed to have had a significant degree of compliance.
IPOB had called for the pulling down of the flag to press home its demand for independence from Nigeria and also in solidarity with the Anglophone Cameroon people seeking an exit from the larger Republique du Cameroon which is largely French-speaking.
Defunct West Cameroon used to form part of the former Eastern Region of Nigeria until they elected for union with the larger French-speaking side.
West Cameroon used to celebrate its independence on October 1 just as Nigeria.
The anglophone separatist is holding tenacious to that date and would be observing it this year.
IPOB reportedly has a relationship and would want to scorn the celebration in Nigeria by ensuring that Nigerian flags are not hoisted anywhere in the proposed Biafra land on October 1.
In Enugu, most schools are supposed to be reopening officially today, though the sit-at-home may imperil that, however, in about eleven secondary schools and six primary schools, no flags were fluttering.
At the four topflight hotels visited on Agbani Road and One Day Road, no flags were noticed, while five popular eateries in the same precincts had no flags on.
The owner of one such eatery, Azuka, said that he used to fly the flag until the infamous Lekki Massacre which he said he witnessed firsthand when soldiers fired at protesters wielding the Nigerian flag.
"I don't fly it anymore," he said, pointing at the abandoned flag post.
Also, a big supermarket visited did not have any flags flying just as was the case in eight churches visited, including three Catholic churches, a methodist church, a winners Church, a Redeemed Church, two Anglican churches and a Baptist Church, along with the Mosque at Uwani area.
At two Access banks, one UBA, one Fidelity bank, one Ecobank and one First bank, only Fidelity and First bank had Nigerian flag hoisted, while the rest had empty flag posts to show compliance.
YOU SHOULD NOT MISS THESE HEADLINES FROM NIGERIAN TRIBUNE
Sit-At-Home enters 9th edition in Enugu
We Have Not Had Water Supply In Months ― Abeokuta Residents
In spite of the huge investment in the water sector by the government and international organisations, water scarcity has grown to become a perennial nightmare for residents of Abeokuta, the Ogun State capital. This report x-rays the lives and experiences of residents in getting clean, potable and affordable water amidst the surge of COVID-19 cases in the state…  Sit-At-Home enters 9th edition in Enugu