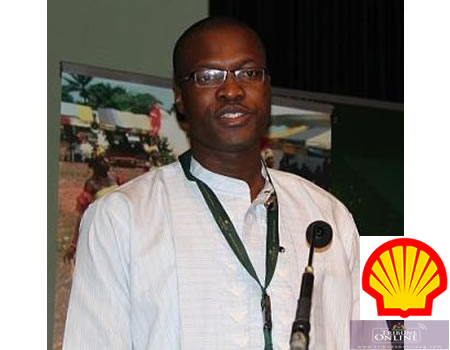 The Shell Petroleum and Development Company (SPDC) Joint Venture has urged women in the Niger Delta to assist in the promotion of peace in their domains.
The admonition came from the SPDC's General Manager, External Relations, Mr Igo Weli, at the "2018 SPDC JV Engagement with Swamp West Hub Communities held in Warri, Delta State.
The theme of the event was "Women Focus Open Forum: "The role of women in peace building".
Weli was represented by SPDC's Stakeholders Relations Manager, Mrs Alice Ajeh.
Ajeh said the clamour for the return of companies particularly Shell to Warri could only be achievable if there was peace in the area.
"The women really need to work on peace building so that the companies will have the faith to come and invest more in the region.
"A lot of people have been clamouring for companies to come back and  that can only happen if there is peace in the region and women can play a part.
"We recognise that women must play a part in any development we have for the region hence, 30 per cent provision is made for the women in our Global Memorandum of Understanding (GMoU) with our host communities," she said.
Weli said SPDC could only effectively meet with their demands only if the company operated at maximum production.
She added that this could only be achievable in a peaceful environment devoid of restiveness.
Meanwhile, a member representing Warri Constituency 1 at the Delta House of Assembly, Mrs Shola Daibo, has urged the various ethnic nationalities in Delta to unite to attract meaningful development to the state.
"We should not fight one another, we should embrace peace and also advise our children and husbands to shun illegal oil bunkering," she advised.
One of the women participants, Mrs Lilian Igho, said women had a big role to play in peace building process in the Niger Delta and called for their empowerment.
"If the women are empowered, they will be able to guide their children in the proper manner.
"From what we have heard today, Shell gives 30 per cent allocation to women but at the end of the day, we will not see anything, that is the problem we are facing, " she noted.
A women leader in Ugborodo community in Warri South-West Local Government Area of Delta, Mrs Florence Okorodudu, said that women would continue to contribute their quotas towards peace building in the region.
"The oil companies should also try and provide jobs for the youth so that they do not indulge in pipelines vandalism and other illegalities," she said.
Earlier in his address, Mr Richard Ziware, Community Development Board (CDB) chairman in Egbema GMoU cluster, said N69 million had been set aside to empower the women in the cluster.
"We have seven communities in our cluster, we have spent a total of N522.3 million on projects since the GMoU commenced in 2013.
"We also have 267.7 million in our account while N69 million has been set aside for women development and the exercise will start in July," he said.
Women present at the event were mostly from the Ijaw, Itsekiri and Urhobo ethnic nationalities who enjoyed free medical services provided by the organisers.