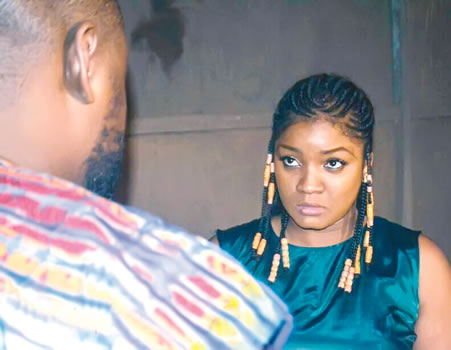 A movie that proffers solution to the perennial communal clashes in Nigeria is being shot presently in three locations. Entitled ' Shadow Parties', the movie written and produced by an astute dramatist, Yemi Amodu comes with a rich cast that includeOmotola Jalade-Ekeinde, Yemi Blaq, Ken Ericks, Toyin Aimakhu, Yemi Amodu: Segun Arinze, Jide kosoko, Rotimi Salami and others.
Nollywood diva, Omotola who plays the role of Princess Fadekemi and Yemi Blaq who plays Lowo turned the militant Owuteru and others have been busy at the different locations in Ilesha, Ibadan and Lagos.
Amodu noted that the movie is dotted with love and inter-communal marriage. It unravels the conflicts in inter-communal clashes and how best to handle them, adding "Shadow Parties is a crime thriller and we are presently at Irin-Ijesha shooting the thriller movie. Owuteru (Yemi Blaq) leader of the warriors of Iludun and Fadekemi (Omotola Jalade-Ekeinde), kidnaps the princess of Aje with the aim of killing her to avenge the killing of Akinola (Rotimi Salami) who comes from Iludun. But love brings complication and later resolves the conflict. We're rounding up the shooting in November," Amodu said.
'Shadow Parties' is one of Nollywood movies in the making that have been approved to benefit from the Bank of Industry's multimillion Nollyfund project. Nollywood Funds was created to improve the contributions of theatre practitioners towards raising Nigeria's GDP.