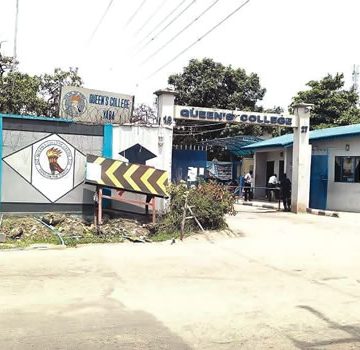 THE Socio-Economic Rights and Accountability Project (SERAP) has filed a petition to the United Nations seeking justice for the death of three students of Queen's College Lagos, a few months ago, and an "end to the continuing suffering of students".
The petition which was dated 19 June 2017, and signed by SERAP Deputy Director Timothy Adewale, listed four UN Special Rapporteurs as recipients. They are Ms Koumbou Boly Barry, Special Rapporteur on the right to education; Mr Leo Heller, Special Rapporteur on the human right to safe drinking water and sanitation; Ms Hilal Elver, Special Rapporteur on the right to food; and Professor Philip Alston, Special Rapporteur on extreme poverty and human rights.
The petition read, "These girls have depended on the integrity of the authorities both at the Federal Ministry of Education and the school levels but have been badly let down by those entrusted with the power to provide them with access to quality education in a safe environment.
"The apparent failure to exercise due diligence and to fulfil the obligations to respect, protect, promote and fulfil the right of these girls to quality education is buttressed by the fact that the school management repeatedly ignored early warnings and complaints from students and parents, the failure to improve facilities and conditions in the school, and the alleged demand of illegal fees and bribes from parents by the school authorities."
"Although international human rights law requires that the material conditions of teaching staff must be continuously improved, the reverse is the case at Queen's College and several unity schools across the country, as the general working conditions of teachers have deteriorated sharply, reaching unacceptably low levels. Not only is this inconsistent with the government's international obligations to establish minimum educational standards but it is also a failure of the responsibility to closely monitor educational institutions."
The organisation further alleged that corrupt officials were being shielded by the government, and urged the United Nations to put pressure on the 'Federal Government' to 'impartially investigate' the deaths, and to convincingly address the health challenges in all the unity colleges in the country.
According to SERAP, the tragedy was caused by 'systemic corruption' stressing that early warnings were ignored by authorities. It urged the UN to mandate the Federal Government to "bring anyone that is found to be responsible to justice as well as provide adequate compensation to the victims and their families, and publicly guarantee non-repetition".