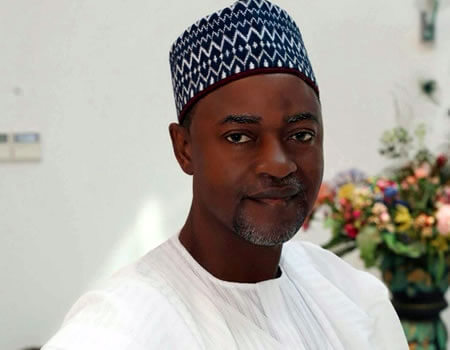 Senator David Umaru, representing Niger East Senatorial District at the National Assembly, Abuja, has called for restraint from all parties involved in the recent incidents at Allawa Village and Suleja town in Shiroro and Suleja local government areas of the state, during which two policemen lost their lives, describing it as unfortunate and condemnable.
Umaru stated this on Tuesday in a statement issued in Minna adding that he was at pains that the peace which had recently returned to the area after security agencies curtailed incessant cattle rustling attacks, is threatening once again to elude the Allawa village.
He said, "I am aware of the Allawa incident in my constituency and I am very concerned about this development. I think it was unnecessary because of the need for the people and security agencies to synergise in fighting criminals around the community. I hope that this isolated case will not repeat itself in future."
While condoling the Niger state police command on the unfortunate loss of its men, the Lawmaker appealed to the state commissioner of police not to relent in the efforts to flush criminals out of the state particularly in Niger East Senatorial District.
Also, he called on the villagers to remain calm and always cooperate with the police and other security agencies as no one individual can fight crime alone.
Senator Umaru, while insisting that criminal acts cannot be condoned within the constituency, however appealed to the state commissioner of police not to allow his men embark on vendetta mission to the area at expense of law abiding citizens.
He sympathized with the families of those that died in the incident and prayed that God grants the bereaved families the fortitude to bear the irreparable loss.
On the Suleja incident, Senator Umaru expressed regret that a demolition exercise turned into a violent clash resulting in several injuries and disturbance of public peace.
According to him, "I have received several complaints from Suleja community some of whom had even embarked on a protest to the National Assembly against the demolition exercise. It is therefore not surprising that the exercise turned awry. I think that this is unfortunate as this exercise ought not to have been carried out during the holy month of Ramadan. Government should always exercise restraint in this regard and endeavor to engage the communities in a dialogue as against embarking on demolition as such exercise always has negative economic and social impact on the lives of the citizens especially at this period of harsh economic hardship.