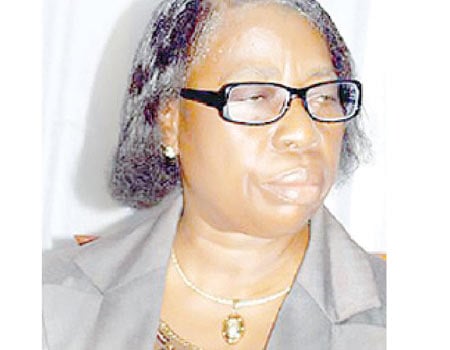 Ayo Otaigbe is a founding member of the board, Sickle Cell Foundation Nigeria. She was a Principal Nursing Manager at the Nigerian Ports Authority and is the President of the Sickle Cell Clubs of Lagos. She is also a genetic counselor at the National Sickle Cell Centre. In this piece, she discusses the relationship challenges faced by carriers of the sickle cell trait and people living with the condition and proffers some solutions.  
Sickle cell disorder is a distinct medical condition best managed by an excellent mix of preventive, curative and social medicine. The natural cause of sickle cell disorder and attempts by medical science to improve the quality of life of people affected with this disorder are well known. However, it remains disturbing that ignorance, discrimination and stigmatization continue to challenge efforts by science to manage the disorder.
In the area of relationships which includes dating, marriage and choice of spouse; ignorance, discrimination and stigmatization continue to have leading negative impacts in the lives of persons with sickle cell disorder and carriers of the sickle cell gene, that is, persons with Haemoglobin genotype AS (Hb AS). Issues occurring in relationships involving individuals with sickle cell disorder and sickle cell trait include:
Covertness
I have drawn the word "covertness" from the word "covert" which is a characteristic of intelligence or secret agents. Usually some intelligence or secret agents may have to hide their identities or carry out their assignments in secret or covert ways in order to achieve their aims. In the same way, some carriers of sickle cell gene and people with sickle cell disorder have been known to hide or lie about their Hb genotype in an attempt to marry. Some connive with unscrupulous health workers to falsify their Hb genotype results. The bubble however bursts when a child is born to the couple and begins to manifest the signs and symptoms of sickle cell disorder (SCD) or when a spouse who supposedly does not have SCD dies from a severe sickle cell crisis.
Sometime ago, a doctor wanted to marry a particular nurse by all means. The nurse who had the Hb AS had already made up her mind that she would not marry any man with Hb AS because she did not want to have children with SCD. The doctor, who knew very well that his genotype was AS, told the nurse that he was of the AA genotype.
The nurse got married to the doctor but their first child was born with Hb SS. After the delivery, the truth was exposed. The nurse became very bitter for she had been deceived by the doctor into marriage. By the time their second child was born with Hb SS, the marriage began to experience so much tension.
Another of such cases is that of a woman who had Hb SS and hid it from her husband; by the time she came in for counseling, she already had three children. She was admonished that women with SCD would be safer with a maximum of two children due to the fact that the stress posed by pregnancy, labour and delivery is of greater magnitude in women with SCD.
She was also asked to bring in her husband for counseling. However, she paid no attention to the counsel given to her because she did not want her husband to know that she had Hb SS. She went on to have the fifth pregnancy. Unfortunately, she developed severe complications during labour and delivery. She died just after the delivery of her fifth child.
This happened to her because of her covertness. The husband did not see the reason why she could not have as many children as both of them wanted.
Selective dating or marriage
Some carriers of the sickle cell gene (Hb AS) refuse to date, or marry carriers of the like themselves (Hb AS). While those people are entitled to their decisions and freedom of choice, the usual scenario is that the presence or absence of the gene overshadows other germane issues which must be taken into consideration in selecting a suitable life partner. Some women with Hb AS genotype or with sickle cell anaemia (Hb SS) have married men who, while dating, exhibited signs such as infidelity, alcoholism, financial irresponsibility etc.
Their sole reason for going ahead to marry these men was because they (the men) had the Hb AA genotype. Apart from individuals, family members also put pressure on sickle cell carriers not to marry carriers of the sickle cell gene (Hb AS). In some cases, family members and religious organizations may seriously oppose the attempt of their son or daughter with Hb AS to marry a person with the same Hb AS genotype. Family members and religious organizations may also seriously oppose their sons' or daughters' attempts to marry a person with sickle cell disorder (i.e. Hb SS or Hb SC).
Recently, a lady with Hb AA genotype wanted to marry a man with Hb SS but the woman's family objected. Their reason for refusal was that the man with Hb SS would not live long. After much persuasion, the family of the woman finally agreed and they got married. Sadly, after some years of marriage, the lady with the Hb AA passed on after a brief illness, but the man with Hb SS is still alive!
However, not all carriers of the sickle cell gene or the person with SCD share the same opinion. For example, a lady with Hb SS who married a man with Hb AS was asked why she made such a choice. Her response was that she did not marry Hb genotype; she married the whole entity of the man.
Lack of prior knowledge of  genotype status
In today's world, where knowledge and information are so easy to acquire, many people still wallow in ignorance regarding knowledge of their Hb genotype. Furthermore, some go ahead to marry without prenuptial checks on their Hb genotype. This should not be the case.
Lack of knowledge of the inheritance pattern of sickle cell disorder (scd)
Some carriers of the sickle cell gene (Hb AS) before getting married were given wrong information about the inheritance pattern of SCD. Some of them have the impression that if both parents have the sickle cell trait (Hb AS), it is the fourth child that would have sickle cell anaemia (Hb SS).
Some parents believe that having a child with sickle cell anaemia (Hb SS) would only occur in one out of the four children. Based on this wrong information, some carriers decide to get married and plan to stop having children after their third child. Sadly, however, disappointment and devastation sets in when their first child turns out to have the Hb SS genotype.
Errors in laboratory diagnosis
This is a major occurrence. Some laboratories do not have the scientific capacity and refuse to disclose their inability to properly diagnose Hb genotype. As such, these laboratories issue out wrong Hb genotype reports to their clients. An often repeated statement in counseling session is, "I checked my genotype in one laboratory before marriage and I was told my genotype was AA" However, after marriage, a repeat test would show that such a person actually has Hb AS.
How relationship issues can be avoided
It is advisable for prospective couples to test their Hb genotypes in a reputable laboratory before marriage. If one is in doubt of his/her genotype, it is wiser to do a confirmatory test in a reputable laboratory to make sure one has an accurate result. A lot of people believe that selective marriages can reduce the incidence of SCD in any country. This is not true; instead what usually happens to those who have made up their mind to marry each other even if they are both with sickle cell trait (Hb AS) is falsification/denial of results.
In summary therefore, prospective couples at risk should go for genetic counseling to aid them in making informed decisions about a choice of a spouse. The principles of genetic counseling must be adhered to by the genetic counselors i.e. genetic counseling should be informative (i.e. full, accurate and unbiased), confidential, non-directive and supportive.
Any deviation from these principles is counter-productive.
To join a sickle cell club nearest to you or to speak with a genetic counselor, please call 08100002001 or 08100002003.