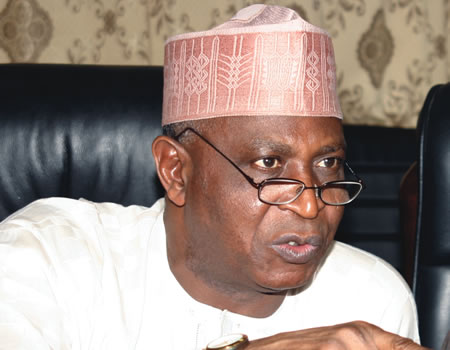 FORMER chairman of the new Peoples Democratic Party (nPDP), Alhaji Kawu Baraje, has described as desperation, move by the All Progressives Congress (APC) to woo the Senate President, Dr Bukola Saraki, the Speaker of the House of Representatives, Yakubu Dogara and other aggrieved members of the party.
Reacting to media reports on plan by presidency to offer the Senate President and others juicy positions to stop them from defecting to other political parties, Baraje said though, he was not aware of such offer, but expressed surprise that such offer would be coming after three years in office of the present administration of the APC under President Muhammadu Buhari.
He said that the juicy positions being promised Saraki and others were rather too late, describing the present time as "eve of the 2019 general elections."
"As far as I know, there is no juicy position that can replace the kind of embarrassment, debasement and horrifying experiences many of us have suffered and gone through in the hands of some few mischievous members of the APC, it's quite unfortunate," he added.
Baraje disclosed that as far as he and his supporters and followers are concerned, they have taken a decision and they are about to reach the final stage of such a decision.
According to him, if the Senate President feels it is fit for him to stay back, all is well and good. But the Senate President as a leader also has his supporters and followers and if they have decided to leave the party, I don't know what he (Saraki) will still be doing behind.
ALSO READ: APC congress fallout: nPDP members set to pull out of APC
"The followers of the Senate President particularly from Kwara State and across the country have already resolved to leave the APC with or without Saraki, so it is now left for the Senate President to take a decision more so that he is an experienced and a seasoned politician."
He said further that the Senate President has the right to either take such juicy position or jettison it, but sounded a note of warning that what is clear is that his supporters and followers have taken a decision.