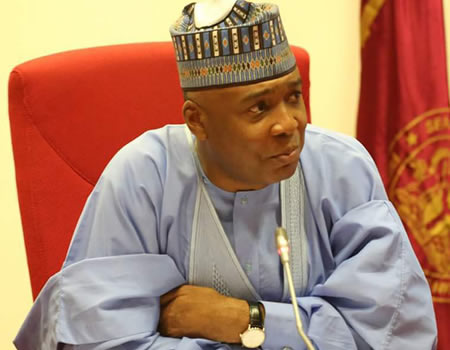 THE Senate President, Dr Abubakar Bukola Saraki, has inaugurated a 10-man committee on Muslim and Christian pilgrimages.
The committee, which is headed by a former Grand Khadi of Kwara State, Justice Idris Haroon, is to coordinate sponsorship of pilgrimages by the Senate President.
Among other duties, the committee will select and screen those to be sponsored for hajj, umrah and pilgrimage to Jerusalem by Saraki.
Speaking during the inauguration of the committee which also has the secretary of the state's chapter of the Christian Association of Nigeria (CAN), Reverend Cornelius Fawenu, as member, Saraki said he decided to take over the responsibility of sponsoring Muslims and Christians on pilgrimages because the government could no longer do it because of economic challenges.
Explaining the rationale behind his decision, the Senate President said, "Any good leader must, at all times, listen to the yearnings of his people. We have our Muslim and Christian brothers desirous of observing the pilgrimages, but could not afford the cost. We will help such people with a forum through which they can realise their dreams.
"We may not be able to do it like the government which used to sponsor about 400 when I was governor of Kwara State, but we will start with 100. The coming umrah( lesser hajj) shall be the starting point."
Responding, the chairman of the committee, Justice Haroon thanked Allah for preserving Saraki's life and for what he has been able to achieve, not only in the state but the entire country.
He praised the Senate President for his initiative, saying that "this which you have initiated as a true Muslim is the first of its kind in this state and Nigeria."
He gave the assurance that the committee's members will work assiduously to meet the aspirations of the people.
"We will do our job with fear of God and ensure that only pious people are selected for the exercise," Haroon stated.
The CAN secretary, Rev. Fawenu described the initiative as unprecedented.