Sara Netanyahu, wife of Israeli Prime Minister, charged with fraud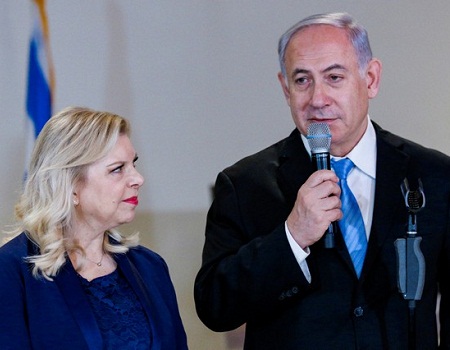 ISRAELI Prime Minister Benjamin Netanyahu's wife, Sara, was charged on Thursday with fraud over the alleged misuse of state funds in ordering catered meals at their official residence, the Justice Ministry said.
The indictment charged that Netanyahu, along with a government employee, fraudulently obtained more than $100,000 for hundreds of meals supplied by restaurants, bypassing regulations prohibiting the practice if a cook is employed at the home.
She was charged with aggravated fraud and breach of trust, according to the indictment released by the Justice Ministry to the media.
ALSO READ: N136m fraud: Judge revokes former NIMASA staff's bail ovet lateness to court
The prime minister, who himself is embroiled in a series of corruption investigations, has called the allegations against his wife absurd and unfounded.
Sara Netanyahu, 59, has inspired a multitude of headlines in the past over what family spokesmen call an undeserved reputation for imperiousness.
It seemed unlikely the latest case could cause significant political damage to her husband, now in his fourth term as Israel's leader and riding high in opinion polls despite the allegations against him.