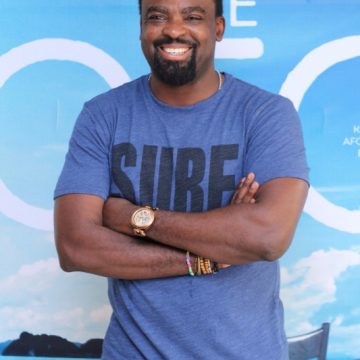 WINNERS of the Sahara Group's 'Grooming Film Extrapreneurs' project are set to hone their crafts in editing and cinematography at the London Film Academy.
Joseph Duke and Chinenye Balogun, winners of the competition which received over 200 entries, will attend the training in London on the bill of the company.
Unveiled in 2016, the competition flagged off Sahara's unfolding corporate citizenship model tagged: Extrapreneurship. The model seeks to create a platform that finds, creates and connects young people with business interests in emerging markets.
The contest involved the submission of 15-minute documentaries on the activities of Nigerian entrepreneurs by young filmmakers.
Duke, the overall winner of the project recently completed a six-month internship programme with filmmaker Kunle Afolayan, being the star prize of the project.
"It still feels like a dream each time I think about how Sahara Group's support has enhanced my career. I spent six dream months with Kunle Afolayan during which I learnt a lot and interacted with some of the best minds in the industry. Now, going to the London Film Academy is another experience I am looking forward to. In fact, Sahara Group has changed my life and given wings to my aspiration," he said.
Balogun, on her part said:  "I am inspired by what Sahara Group is doing in terms of helping people's dreams come true and look forward to using my career and achievements to support young filmmakers."