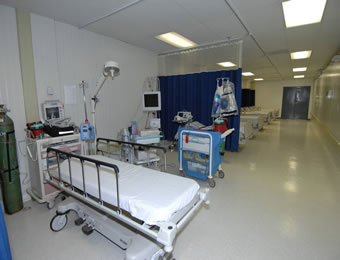 The new President, Rotary Club of Omole Golden District 9110, Nigeria for 2017/2018, Rotarian Oshinibosi Abiodun, said that the club will donate a total of 30 incubators and 10 phototherapy machines to Ifako/Ijaiye General Hospital, declaring that his administration was resolved to continue to help the less-privileged in the society.
Abiodun gave this promise at the weekend, while speaking at his installation ceremony which took place at the Excellence Hotel, Omole, Ogba, Lagos, adding that his tenure would also witness the enlightenment and distribution of long lasting insecticide treated nets to five identified wards in the same hospital.
According to him, others programmes to be embarked upon include provision of vision project for 100 old and young within the community, upgrading of sick bay and deworming, and rehabilitation of toilet facilities and provision of water boreholes.
Rotarian Abiodun, while stressing that his administration would sustain the accomplishments of the club as the standards were high and expectations enormous, said his administration decided to donate the incubators as findings had shown that the seven that were available at the hospital were ones the club donated to it some years back.
He added that the incubators that would be donated to Ifako/Ijaiye General Hospital were meant to save lives.
"The standards are high, expectations enormous and i see and feel the heavy pressure of responsibility to sustain the accomplishments.
"I hereby reaffirm my commitment to provide the leadership that will motivate us as a team to continually set the pace and make a difference as we put smiles on the faces of the less- privileged in our communities," he said.
While promising to discharge his responsibilities with clear conscience and God's guidance, Abiodun revealed that the people of the area should be ready for the best under his tenure.
"They can never be enough. We will donate incubators and phototherapy machines to the hospital as these would help put smiles on the faces of the less-privileged people in the society.
"Ifako/Ijaiye General Hospital is serving at least four general hospitals, where it is located. It is imperative that we do this," he said.
The Governor of District 9110 of the Rotary International, Rotarian (Dr.) Wale Ogunbadejo, while attesting to the contributions of the club, said that the district could be the smallest in Africa, but that it was the most powerful.
According to him, the district has embarked on several projects such as fighting malaria and eradicating polio in Nigeria, among others, expressing the hope that the current president of Omole Golden District would carry out many programmes under his tenure.
Speaking, the keynote speaker at the event, Mr Dele Momodu, urged the new administration to be selfless, saying that rotary clubs had contributed to the development of the country through their various projects.
This was just as he urged every Nigerian to be ready to make sacrifices as his or her brother's keeper.