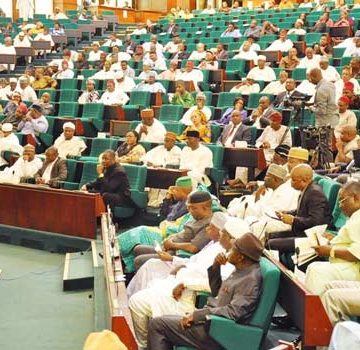 THE House of Representatives committee on Telecommunications has enjoined the Nigerian Communications Commission (NCC); IHS Nigeria Ltd and SWAP Technologies & Telecoms Plc to within two weeks resolve impending crisis over infrastructure sharing market.
This is just as the executive vice chairman of the commission, Prof Umar Dambatta, insisted that the establishing Act empowered the commission to handle market sharing controversy.
Chairman of the House committee, Hon Saheed  Akinade-Fijabi, issued the directive during an investigative hearing on the matter at the weekend
According to the lawmaker, "Let them go back and sit down again, whatever they agree, we can now act. If you want us to find a solution, we can, but status quo should remain until we find the solution".
SWAP Technologies & Telecoms had in a petition dated 8th November alleged that IHS lessened competition in the collocation and infrastructure sharing market in breach of relevant sections of the NCC Act, 2003 and NCC Act – Competition Practice Regulations, 2007.
SWAP in the petition alleged that the company entered into a Master Service and Collocation Agreement (MSCA) with Helios Towers Nigeria Limited to manage the sites owned by SWAP on the 28th August 2015.
According to the petitioner, "after termination of the MSCA, IHS erected towers within 50m to the 249 existing sites belonging to SWAP and also took to operators collocating on these towers to move to IHS towers by using their dominant position and economies of scale to offer them lower prices.
The petition reads in part: "Subsequently on the 10th of June, 2016, IHS acquired Helios Tower Nigeria with the main purpose of removing a competitor from the Nigerian market as shown in their acquisition documents and thus inherited the MSCA and started managing SWAP sites
"While managing the sites, IHS obtained the information on the location of the sites, the tenants on the sites, the economic viability and revenue stream if the sites
"Capitalizing on the information obtained while providing the services to the SWAP, on the 29th of March, 2017, IHS approached SWAP for the acquisition of 249 of SWAP's most economically viable sites. SWAP declined the order as parties could not agree on commercial terms via a letter dated 4th of April, 2017. Upon SWAP declining their offer, IHS terminated the managed services and collocation agreement via their letter dated 6th of April, 2017."‎