Reps to pass revised 2020 budget Wednesday
• As Gbajabiamila begs Resident Doctors to shelve nationwide strike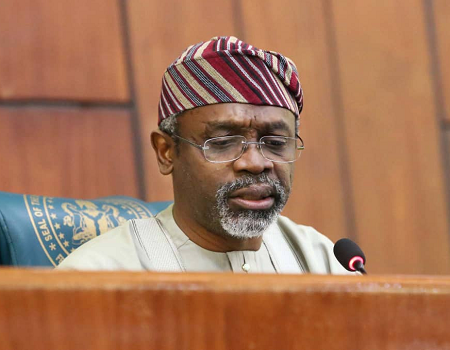 The leadership of the House of Representatives, on Tuesday, assured Nigerians that the revised 2020 Appropriation bill will be passed tomorrow, Wednesday.
Speaker of the House of Representatives, Hon Femi Gbajabiamila, disclosed this during a tripartite meeting with the Minister of Health, Dr Osagie Ehanire and leadership of Nigerian Association of Resident Doctors (NARD) and Nigeria Medical Association (NMA), over the planned nationwide strike.
The protesting doctors frowned at the failure of the Federal Ministry of Health to include the outstanding payment of hazard allowance, salaries, training allowances, among others in the revised 2020 budget which was submitted to the National Assembly for consideration penultimate week.
They also kicked against the non-payment of the newly approved National Minimum Wage pegged at N30,000 per month to doctors.
While urging the doctors to reconsider their position, the Speaker urged that all the outstanding payments would be captured in the supplementary budget which would be prepared by September 2020.
In his remarks, the Minister of Health, Dr Osagie Ehanire, who applauded the intervention of the House leadership in the peaceful resolution of the crisis, urged relevant medical and health workers associations to interface with the Ministry in the national interest.
YOU SHOULD NOT MISS THESE HEADLINES FROM NIGERIAN TRIBUNE
Buy and read digital replicas of your TRIBUNE titles by subscribing through E-VENDING
Why Schools Must Remain Shut For Now ― Minister
PARENTS and school children anxious for reopening schools will have to wait a little more as the Federal Government on Monday insisted that the schools remain shut for now. Minister of State for Education, Chukwuemeka Nwajiuba, speaking on Monday at the Presidential Task Force on COVID-19 news briefing described as fake news timetables purported released from the Ministry of Education on the conduct of West African Examination Council examinations being circulated on the social media… Read full story
After Pressure From Govs, Buhari Delays Gazetting Of Executive Order On Autonomy For State Legislatures, Judiciary
Pressured by state governors, President Muhammadu Buhari has agreed to delay the gazetting of Executive Order 10, which he recently signed, to grant autonomy to state legislature and judiciary… Read full story
COVID-19: Nigeria Records 315 New Cases, Total Now 12,801
The Nigeria Centre for Disease Control (NCDC) has confirmed 315 new cases of COVID-19 in the country, bringing the total number of confirmed infections to 12,801… Read full story
60% Of 979 Mysterious Deaths In Kano Due To COVID-19 ― PTF
The Presidential Task Force on COVID-19 (PTF) said on Monday that a total of 979 deaths were recorded in April in Kano, during what was popularly known as Kano mysterious deaths. The Task Force, however, revealed during its daily briefing on Monday that 50 per cent to 60 per cent of the mysterious deaths were due to… Read full story
Nigeria's Economy To Contract By 3.2% As Global Economy Shrinks By 5.2% ― World Bank
The World Bank, on Monday, projected a 3.2 per cent contraction for Nigeria's economy even as it said that the global economy would shrink by 5.2 per cent as a result of the COVID-19 pandemic. Tribune Online reports that the World Bank's projection is 0.2 per cent lower than the one announced by the Federal Government in… Read full story