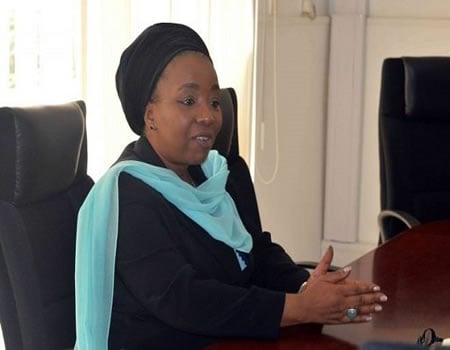 The Executive Secretary of Pension Transitional Arrangement Directorate (PTDA), Barrister Sharon Ikeazor, on Tuesday in Osogbo, capital of Osun State disclosed that the agency had succeeded in removing no fewer than 15,200 ghost retirees from the Federal Government payroll in 2016.
She affirmed that the ongoing biometric verification of pensioners, who retired from the federal civil service, would provide accurate database and eliminate ghost retirees, who may want to benefit from the payment of pension allowance.
She made this disclosure during the first phase of the verification exercise for civil service pensioners under the Defined Benefit Scheme (DBS) in the South West zone.
Ikeazor, who said the exercise was designed to provide fool proof data for all federal pensioners in the South West said after verification processes, that terminates at the quality assurance stage, PTDA, which is a Federal Government agency would commence the payment to the retirees after three months.
Speaking during an interview with journalists at the sideline of the verification exercise, she maintained that "the verification of pensioners throughout the country started in 2015 at Southeast and the Northwest. The next phase we have in 2016 was the Northeast and after that, we moved to the South South. Now, we are in the Soutwest."
According to Ikeazor, "after the completion of the verification exercise, we payroll the retirees within three to four months. We have to check all their documentations from the first letter of their appointment, promotion letters, computation and their retirement letters.
"Then, we take all these documents to Abuja for quality assurance and computation. After this stage, the federal auditors have to clear them before they start to get their allowances", she remarked.
Commenting on the possibility of the verification process to discover ghost pensioners, Ikeazor contended that "we have already carried out that exercise under the civil service pension department. In December, 2016, we removed 15,200 from our payroll with accounts numbers that have no BVN."