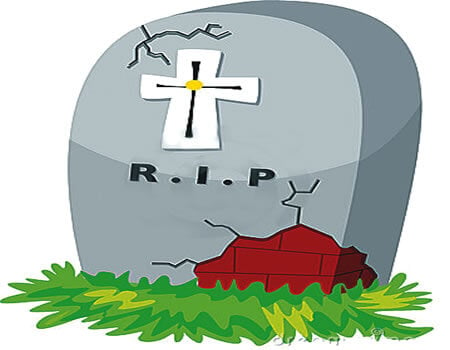 HOW time flies! It's already 365 days that the news filtered through. At first, it appeared like a rumour but was later confirmed: Omonike Akinjide, a legal luminary and founder of Christianna Foundation had slept in the Lord. Omonike, a renowned philanthropist with a kind heart who showed compassion through her foundation and gave hope to thousands of disadvantaged children through education.  Omonike was born on 22 February, 1969 into the family of Professor Ifedapo Oladapo and Dr Jytte Oladapo. She was the third daughter in the family. Omonike attended Staff School, University of Lagos for her primary education, and later proceeded to the Federal Government Girls College, Akure for her secondary education. In 1986, she gained admission to the Lagos State University to study Law. She graduated with a Bachelor's degree in Law in 1990.
She proceeded to the Nigerian Law School, Lagos and was called to the bar in 1991. After law school, she worked as solicitor at Aluko and Oyebode Law firm in Lagos and later with Babalakin & Co. She later attended Dundee University in Scotland where she acquired a Master's degree in Petroleum law. In 1998, she got married to Abayomi Akinjide, also a legal practitioner and son of former Minister of Justice, Chief Richard Akinjide (SAN), in London. Barrister Abayomi Akinjide said the years they spent together were wonderful. He said: "Our 19 years together were wonderful. I am grateful to God for giving me a wife and a friend who enabled me to see a glimpse of heaven. She helped me grow in m relationship with God. I prayed for a good wife and I got the best wife. She was beautiful inside and out and her personality was electric. Nike was the most beautiful and loving person I have ever known. My wife was ferocious in her love for God. That made her an instrument through which God touched and transformed lives. She mentored man young people and prayed for countless number of people. Nike was an intercessor. My dream was a life-long marriage. But I bow to the sovereignty of God Almighty as He is good all the time. "
In 2012, Omonike established Christianna Foundation, a non-government organization, (NGO), which was named after her grandmother (Christianna), who experienced poverty as an adult but with a strong passion, she connected with like minds and created a means of tackling poverty through education. The foundation started its work by collecting and sending books donated by friends to some schools in Nigeria in which over 8,000 children have benefited. The foundation provides stationaries, school shoes and uniforms to children in 14 schools in Oyo, Ondo, Ogun and Lagos states. It also provides desks and tables in schools, makes classrooms conducive for learning, builds and equips libraries in schools, provides visuals and introduces learning initiatives to foster good teaching practices and pupil experience.
ALSO READ: Ending the blame-game, fixing the problem
Schools that have benefited from her foundation include St' James Primary School, Akanran; IDC School I&III, Olunloyo, Ibadan; St Peter's Primary School, Ojoku; St Paul Primary School, Kajola; Community High School, Sawia; Elekuro High School, Ogbere; Olubadan High School, Aperin; Maiyegun Primary School, Lekki; Ogbo United School, Ijebu-Ode; St' Peter's Primary School, Aremo; Kuramo Primary School, Victoria Island and Community School for Handicapped. These schools were provided with libraries, textbooks, uniforms and school sandals.  In December 2016, Omonike articulated the Christianna Foundation's vision in its newsletter which stated that its support for education in Nigeria would focus on literacy and scholarship for girls. The foundation also plans to establish and equip more school libraries in more states in Nigeria and continue to support existing beneficiary schools while introducing a scholarship scheme for girls at the point of departure from secondary school.
Omonike was committed to the Christianna Foundation. One will equally be amazed at just how hard she worked knowing what she faced with her illness. She kept giving her time and resources. In fact, she worked tirelessly in the last few months prior to her passing, on 28th May, 2017. Truly, success is not measured by your wealth, the big house you live in or the fancy car you drive. You cannot take any of these with you to the hereafter. True success in life is measured by how many lives you touched.
Adegbola is on the staff of the Nigerian Tribune