Relocate Tafawa Balewa LGA headquarters to Tafawa Balewa town, ZDA tells constitution review committee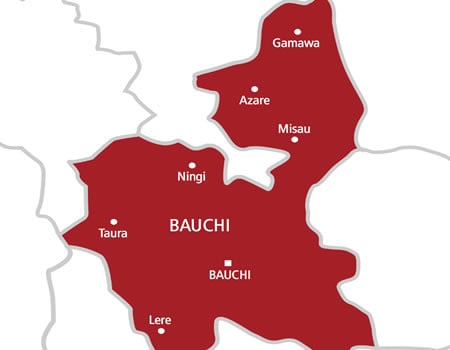 People of Tafawa Balewa LGA of Bauchi State have called on the National Assembly Committee on the review of the 1999 Constitution to as a matter of fairness, equity and justice relocate the headquarters of the council back to Tafawa Balewa town where it has been since its creation in 1976.
The people of the area under the aegis of Zaar Development Association (ZDA) made the call in a Memorandum it presented to the House of Reps Committee on the Review of the 1999 Constitution currently holding a public hearing in Bauchi declaring that the headquarters was politically moved to Bununu during the administration of Isa Yuguda.
The ZDA described the relocation as unconstitutional as the Constitution still recognizes Tafawa Balewa town as the headquarters of the LGA appealing that the unconstitutional error committed should be corrected without further delay.
According to the document signed by Adamu Bagudu, National Secretary of ZDA, "if the reason for the relocation was basically for lack of peace in the LGA, but Tafawa Balewa has been peaceful for sometimes now and its inhabitants are living in peace with each other even among all the religions."
ALSO READ: Aspirants kick as Lagos APC secretly issues nomination forms to anointed candidates
On the agitation for the creation of Bula LGA out of the Tafawa Balewa LGA, ZDA said that it has no objection to that but is not comfortable with the submission of Sen Adamu Gumba that if Bula LGA is created, Bununu should remain the headquarters while the headquarters of Tafawa Balewa LGA should be taken elsewhere other than Tafawa Balewa town where it was rightly sited.
It stated that the local government was created as a result of fulfilling the requirements of bringing development closer to the people as well as an incentive to the area based on the contributions of the late Prime Minister of Nigeria, Sir Abubakar Tafawa Balewa to the nation.
The ZDA also called on the Committee to consider another Federal Constituency out of the present Bogoro /Dass /Tafawa Balewa which will be spiked into Bogoro /Tafawa Balewa and Dass/Bula federal constituencies.
It further called that the Zaar (Sayawa) Chiefdom is actualized by siting its headquarters in Tafawa Balewa town as was recommended by the Justice Babalakin Commission of 1992.
Speaking to Journalists at the Hazibal Suites venue of the public hearing, Adamu Bagudu said that there was no rationale for the relocation of the headquarters in the first place saying that it was politically motivated.
He added that if it is not motivated politically, the government should take the bold step of returning to the status quo because according to him it is only the National Assembly that has the power to amend the constitution not the State Assembly as was the case in Bauchi state.
Relocate Tafawa Balewa LGA headquarters to Tafawa Balewa town, ZDA tells constitution review committee