Raul Castro to step down as Cuba's president April 2018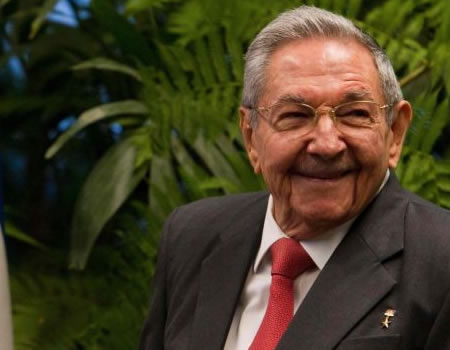 Raul Castro, who replaced his brother Fidel as Cuba's president in 2008, will remain in the post two months longer than originally scheduled, after the National Assembly voted on to extend the current legislative term until April 19.
Castro had previously announced he would step down Feb 24, Bloomberg reported.
Jose Luis Toledo Santander, the assembly's chairman of constitutional and legal affairs, said the widespread destruction caused by Hurricane Irma in September made it impossible to complete the transition to a new president and ministers in February.
Castro, 86, attended the assembly meeting in Havana, and was photographed seated next to first Vice-President Miguel Diaz-Canel, who as first vice-president is in line to take over when Castro steps down.
The Trump administration earlier this year put in place restrictions on Americans travelling to the islands and US companies doing business with entities controlled by the communist government.
Despite those restrictions and the effects of the storm, the Cuban economy expanded 1.6 per cent in 2017 on strong growth in tourism, Economy Minister Ricardo Cabrisas told the assembly on Thursday.
PHOTO: RAUL CASTRO
CAPTION: Castro smiles during a recent meeting with Serbian President Aleksandar Vucic in Havana. PHOTO: AFP.