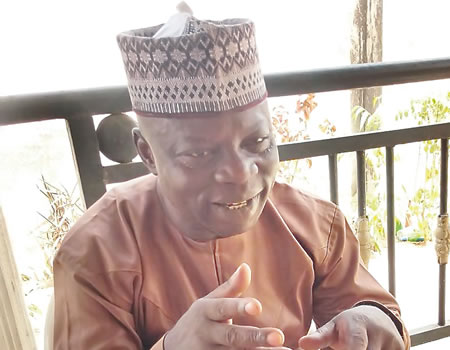 Mr Zachary Zamani Allumaga is the Executive Secretary, Nasarawa State Emergency Management Agency (NASEMA). He is also a legal practitioner. In this interview with Godwin Agwam, he bares his mind on the crisis between farmers and herdsmen, the IDP camps in the state and the intervention of the state government in mitigating the crisis. Excerpts:
Who is Zachary Zamani Allumaga?
I was born on March 10, 1961 in Nasarawa Eggon. I attended RCM School Nasarawa Eggon, RCM School Wamba and LEA Primary School, Wamba and I finished at RCM School, Allushi, Akwanga. So, I attended so many schools owing to the fact that my father was a civil servant and most civil servants travelled with their families once they were transferred. After primary education, I went to Government Secondary School, Kuru in 1975. I completed secondary education in 1980. Then, there were so many jobs everywhere, so, I picked up a job with the Plateau State Judiciary as a translator. In 1988, I decided to go to Ahmadu Bello University to study for  a diploma in law. In 1991 I went back to the University of Jos to do a degree programme in law, and I finished with an LL.B in 1997. After this, I proceeded to the last unified and first law school in Abuja in 1999. I was called to bar in November 1999. In 2003 I went back to the University of Jos and in 2005 I got a Master degree in law, LL.M in Environmental and Planning law. This is in addition to the various courses I attended in line with judiciary, as a labour leader and child right activist.
You came in the crisis in the state between herdsmen and farmers, How have you been able to intervene?
Going by the agency's name, it is for emergency situations, so we have to be very ready at all times to intervene in emergency situation. Yes, in Benue State there was a problem between herdsmen and farmers and because this has been a recurring decimal, herdsmen will attack and then you will have spill over effect here. So, all the farmers in Benue State started running here and we started having Internally Displaced  Peoples's camps in Awe, Tunga, Jangeri, Jangangari, Azara, Keana, and Giza. In Kadarko we have a camp, and it is just swelling by the day. And magnanimously, the state governor,  Umaru Tanko Al-makura, procured some items and these items were distributed to various camps. The intervention came in two phases, the first one was to go and ascertain the number of IDPs we had in the state, and the age groups to enable us know what we were going to assist them with. We saw a lot of children there. In fact, some children were born in the camp. The first day we went to the camp, one pregnant woman was there. So, we had to look for what would make them comfortable. First of all, government sent in a mobile hospital. Then sent in relief materials, food and none food items. None food items included mats, cutleries, and so on. And the food items included rice, beans, yams  and garri.
What's the financial worth of this intervention by the government?
It is not right to discuss that now because we are not yet through. The governor has invited me for discussion so that we will know the kind of relief materials to be given. The truth is that there is an influx of  the IDPs almost on daily basis. They keep coming as if the trouble is just starting. No particular problem has occurred in any part of Nasarawa State, except criminal activities that is combatted by the government. But that one is not a new thing because it has been happening since 1999. Note that this mostly happens in the riverine area. So, because of the river, I think there has been a problem. This could even be traced from Numan, the same river in Ukari, and then you have Azara, that is why there is  problems around Awe and so on. Also Logo, the local government of Governor Samuel Ortom of Benue State. Then you move down to Umasha, these are crisis prone areas. Even as I talk to you, we have IDPs in Doma, those ones  that came from Ekye, another from riverine area. So, there is panic in those areas. But, we have not been able to ascertain what is causing the problem. Maybe, the river is changing colours. But, that is the job of the security.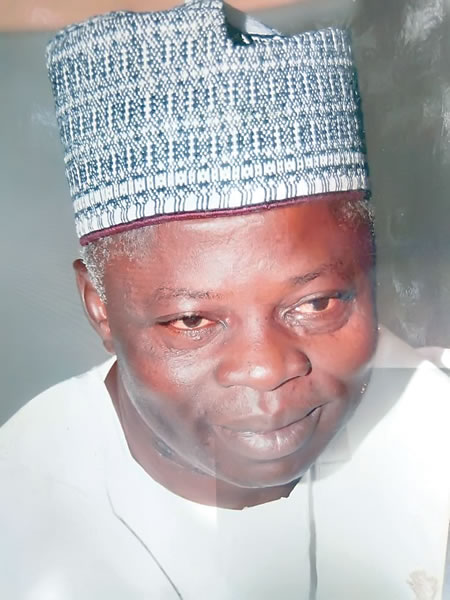 Do you share the belief that the recent crisis was as a result of encroachment on herdsmen route by development?
The truth of the matter is this grazing routes, if they were there before, they have disappeared. In other words, nobody had ever come to court to tell me when I was a magistrate that look, someone flouted the law on grazing routes. The herdsmen never filed in a report that our cows were passing in the grazing route and people went there to farm. The Fulanis never claimed grazing routes throughout my stay as a magistrate. But, you know when trouble starts, you now go back to the archives. With the greatest respect and as I said before, I am not aware that there was any grazing route. However, I know that, I saw Fulani people leaving amongst us here. We were interacting together, everybody is taking care of his farm land, everybody is taking care of his animals. And not much of these problems we are hearing about now  had arisen at that time. It was matters like encroachment into people's cassava, beans, guinea corn farm that caused some frictions. They were resolved through imposition of some fines. So, I am not in position to say whether there are grazing routes or not. Naturally, if they had a grazing route in 1960, when I was not born, maybe the population was hardly 21 million then, today, you have a country that its population is 120 million. Certainly, they will submerge the grazing route. I am a Nigerian and I must say that it is important for us to coexist. The animals, goats and cattle they carry around are not remotely controlled. They are supposed to be given a close watch otherwise if the animals have the slightest opportunity, they will stray. And when they stray, they go into people's farmland. And I don't want to believe that, there are no grazing routes. So, if cows go into open grazing, there must be routes they follow. It is not possible that everywhere is farmland except, maybe farmers are expanding their farmlands into the routes.
What is the panacea to the recurring clashes?
I have read a lot of comments on this. Both in the traditional and the social media. I want to state that I saw a ranch for the first time when I went to Kuru, there is a ranch in Vom. I think it belongs to the National Vetinary Research. That one is a large ranch. It certainly belongs to government. Also, there is a ranch in Kaduna but it is owned by an individual. I think if I am to recommend and for herdsmen to save their cows, I think they too must be thinking about ranching. If the federal government wants solution to the issue, it should adopt ranching. But, the argument generally is that it is going to be difficult to have the ranches. But, I can assure you that if we are determined, we will get there. It was difficult for us to have democracy but because we were determined, the military was sent to the barracks. So, we can also achieve this. If you want to mine in a particular area, you apply, government will approve then you will go and start mining. I think that should be applicable to this ranching issue. If you want to ranch you can go do it. And I have not seen where in this country that it is difficult to acquire land in this country.
The land use act permits that. So, nobody should be scared. Because farmers and herdsmen need each other. My people live with the Fulani herdsmen because the cattle produce dungs for manure. So, the dungs substitute fertilizer. If the Fulanis, ranches, they can bag the dungs for sale. As a matter of fact I am aware they have started selling it.
Also, I want to say that I heard the national security adviser saying that there are weapons in the hands of some individuals. With great respect, I think the federal government can withdraw those weapons. When Governor Ortom offered amnesty in Benue, weapons were mopped up. Probably if those weapons were not withdrawn, there might have been a counter attack by the Tiv. Since the Benue government withdraw weapons from its militias, the federal government should also try and withdraw weapons from the assailants. We don't know who they are.
We saw weapons withdrawn in Rivers by Governor Wike, we saw weapons withdrawn in Kaduna. But most importantly, if custom showed us weapons they claimed to have intercepted at the border and we have not seen anyone prosecuted, then something wrong is going on. They must be sincere. How can they show us intercepted weapons several times and they cannot trace those connected to such weapons? And there is no prosecution. So, if they are unable to trace them, the question will be, what is the guarantee that those weapons have not found their way back into the hands of some unauthorised persons. But, here we have Police Community Relations Committee (PCRC) and all the security agencies are all in the committee. So, if herdsmen are causing any problem, what you need to the do is to come and report to the committee. And they will do justice to it. The committee is doing a nice job only that I will want to call on all of them to be sincere. In every twelve apostles there is always a Judas.
What are your challenges as the executive secretary of nasema?
I don't think I have challenges. The Governor has been very supportive. I don't have problems.  I am new here but I already have organisations supporting me such as the International Red Cross Society, the International Organisation for Refugees and so on. We have been working well with them. My only problem now is that I have been hearing that some individuals have been making donations to the IDPs.  I think what they are doing is not correct. They are politicking and I don't like people playing politics with human lives. There is an agency responsible for distribution, I give you an example, relief materials had entered Awe town more than five times now, and we don't have anything in Doma, we don't have anything in Kadarko, we don't have anything in Ekye and Agyragu yet. But if they had come through our agency we would have been able to know where to channel them to. But I don't know whether the politicians don't like the other places. They only go to play politics.