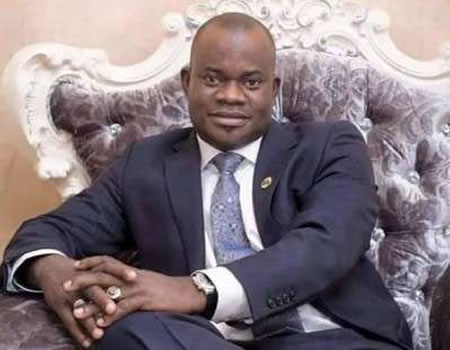 THE Kogi State government on Thursday said it has planned to raise many millionaires through its agricultural intervention programmes.
Apart from this, the State said 25 per cent of the 2018 budget would be financed with proceeds of agriculture.
The commissioner for agriculture, Kehinde Oloruntoba, who said this in Lokoja, the state capital, said the government would empower over 100,000 persons through the Accelerated Agricultural Production in various crops value chains, in 2018.
He said, "Over 100,000 youths are to be fully engaged in various aspects of agriculture. It is against this backdrop that the sectoral allocation to agriculture in this year's budget was increased to N9 billion from N7.9 billion in 2017."
The commissioner said the agricultural programmes of the state were aimed at attaining food sufficiency, economic diversification and agribusiness policy direction of the Federal Government.
He said that as part of the Federal Government's egg production programme and in view of the National School Feeding Programme in the state, 135 farmers would be supported with N4.2 million each to start poultry farms.
"We want to produce our eggs and chickens here. We are starting the national school feeding soon," he said.
He said Kogi was already the number one cassava producer in Nigeria and by extension number one in the world, Nigeria 54 million Metric Tonnes (MT) per annum while Kogi produces slightly over four million Metric Tonnes).
The Commissioner said in the year 2018 planing season, the state intends to improve on the production of Cassava, Rice, and Cashew.
He said that about 4,200 hectares of land comprising 200 hectares in each of the 21 Local Government Areas of the state had been earmarked for the production and enhancement of cassava crop value chain.
Oloruntoba said the state had also commenced the process of domesticating the Federal Government's Agriculture Sector Food Security and Nutrition Strategy (ASFSN) in the bid to fast-track Nutrition-sensitive agricultural practice.
The director-general, Kogi State Bureau of Information Services and Grassroots Sensitisation, Abdulkarim Abdulmalik, said the briefing was aimed at reaching the grassroots through the dissemination of information about government activities, policies, and programmes.