Queen 'is absolutely fuming' after false rumours of Prince Philip's death flood Twitter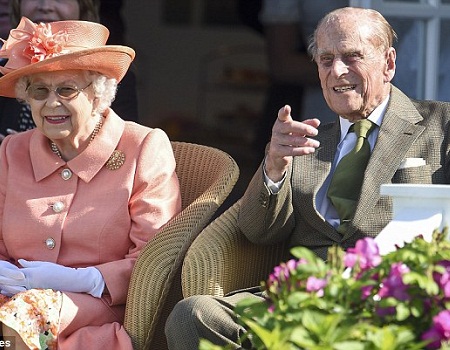 THE Queen is said to be absolutely fuming after false rumours of Prince Philip's death flooded Twitter on Friday.
Prince Philip was trending on Twitter late in the evening, and Buckingham Palace switchboard was flooded with calls, reports the Sun.
Her Majesty reportedly called her husband about how to deal with the rumours in a tense 10-minute long call.
A royal insider told the Sun: 'They both agreed there was little they could do but they are very, very annoyed.
'It's not nice to hear people the world over commenting on your health or death, even if you're used to being in the public eye.
'It shows how the internet can get out of control. The Queen is absolutely fuming over this and thinks it's disgraceful.'
ALSO READ: 96-year-old Britain's Prince Philip admitted to hospital
The Queen, 92, is currently on holiday at Craigowen Lodge in Balmoral while the 97-year-old Duke is at Sandringham.
Prince Philip will join her in Balmoral in two weeks.
The source added that if Prince Philip actually was ill the Queen would be at his side rather than at her Scottish estate.
The Queen spends her summer months at the private residence and is frequently joined by other members of The Royal Family.
Crathie Church lies next door to Balmoral and the Queen is a regular presence at services during her annual holiday.
Buckingham Palace declined to comment.