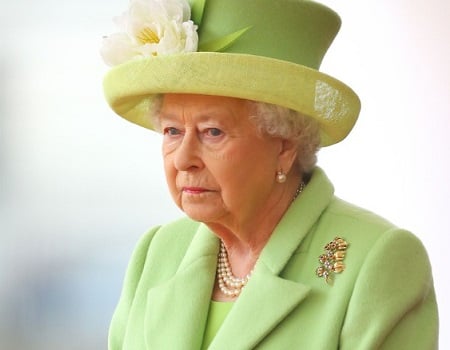 BRITAIN'S Queen Elizabeth, 92, the world's oldest monarch, underwent successful surgery to treat an eye cataract in May, Buckingham Palace said on Friday.
"I can confirm that the queen successfully underwent a short, planned procedure to treat a cataract last month," a palace spokesman said, declining to give further details.
The Press Association news agency said Britain's longest-reigning monarch, who has been on the throne for more than 66 years, underwent the surgery, the most common operation performed in the United Kingdom, at London's private King Edward VII hospital.
She did not have to cancel any official engagements after the treatment, a royal source said, although, at some recent events, the queen has been pictured wearing sunglasses.
Earlier on Friday, a smiling Elizabeth appeared without glasses to open the Queen's Diamond Jubilee Galleries at London's Westminster Abbey along with her son and heir Prince Charles.
She is next due to appear in public at Saturday's Trooping the Colour ceremony in central London to celebrate her "official" birthday. Her real birthday is on April 21.
Cataracts are when the lens, a small transparent disc inside your eye, develops cloudy patches.
Over time, these patches usually become bigger causing blurry, misty vision and eventually blindness.
In spite of her age, the queen is known for her robust health and still carries out hundreds of engagements every year.
In 2016, she missed the annual Christmas service she usually attends with her family on her estate in Sandringham, eastern England, due to a heavy cold.
In 2013, she was taken to hospital for treatment for gastroenteritis which forced her to cancel a planned trip to Italy. (Reuters)
---
---